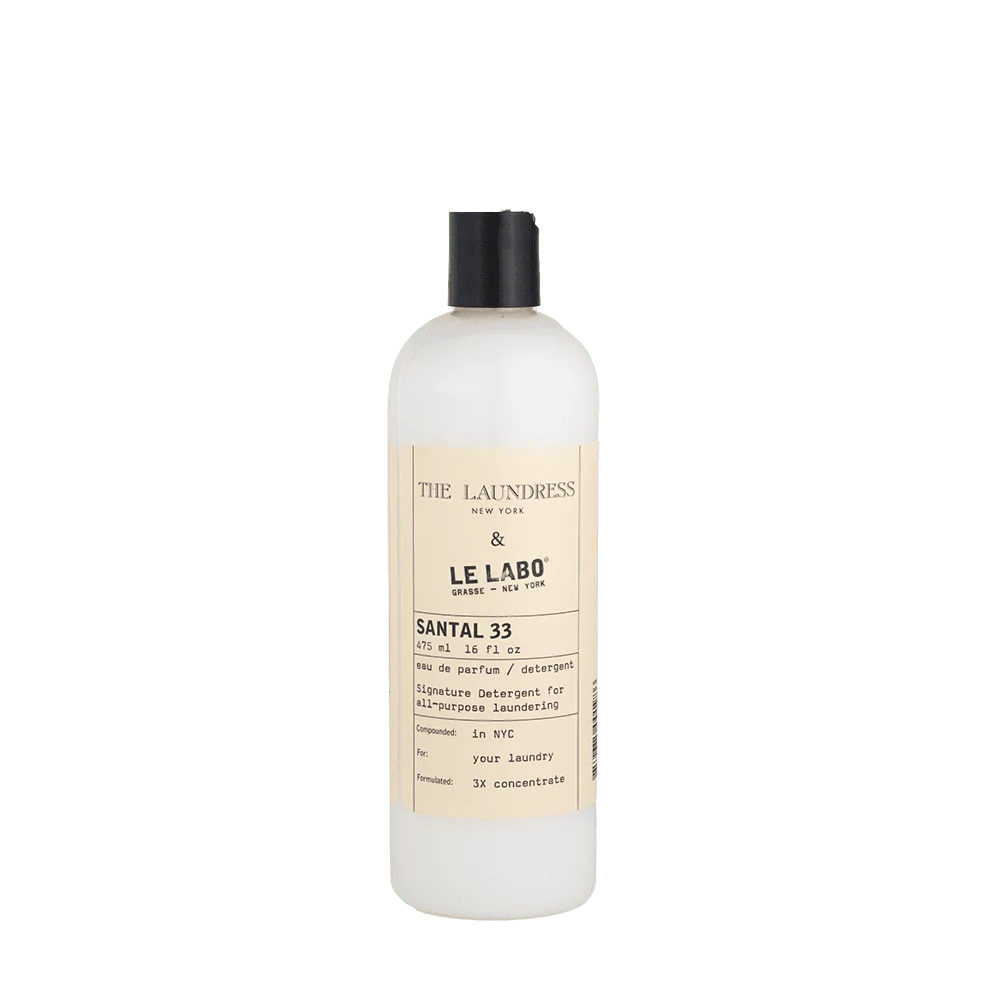 Le Labo Santal Detergent
The Laundress & Le Labo Santal 33 er utviklet i et unikt samarbeide mellom The Laundress og det franske eksklusive parfymehuset Le Labo. Et vaskemiddel med høy kvalitet og duften av Le Labos' Santal 33, som gjør dine klær rene og velduftende.
We searched high and low for a luxury perfume to pair with our laundry products. The Laundress and Le Labo united to blend the finest of modern perfumery with our best-performing Signature Detergent formula. Santal 33, our second Le Labo pairing, will continue to refine the art of laundry.
Thirty-three ingredients are blended together to create this unisex scent.