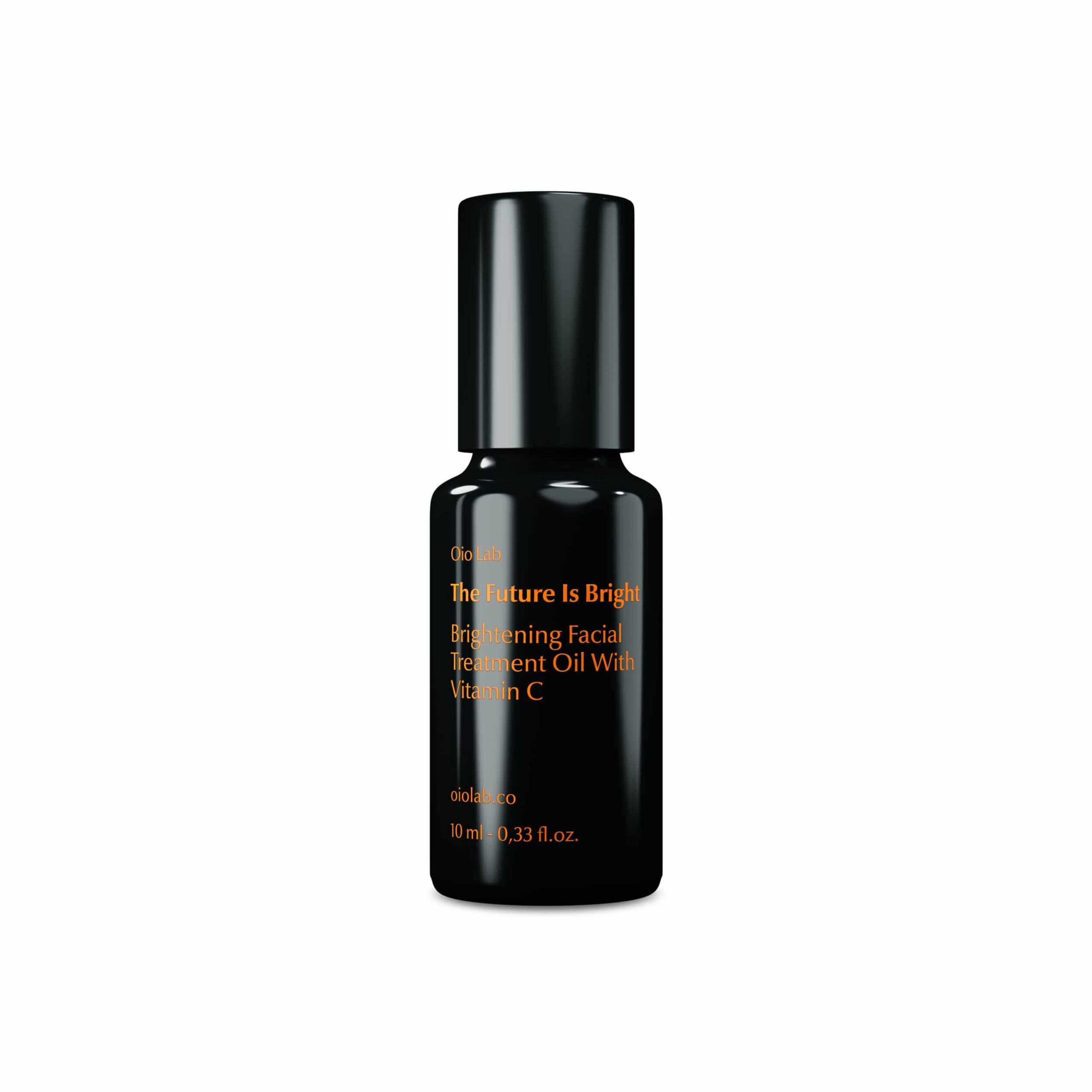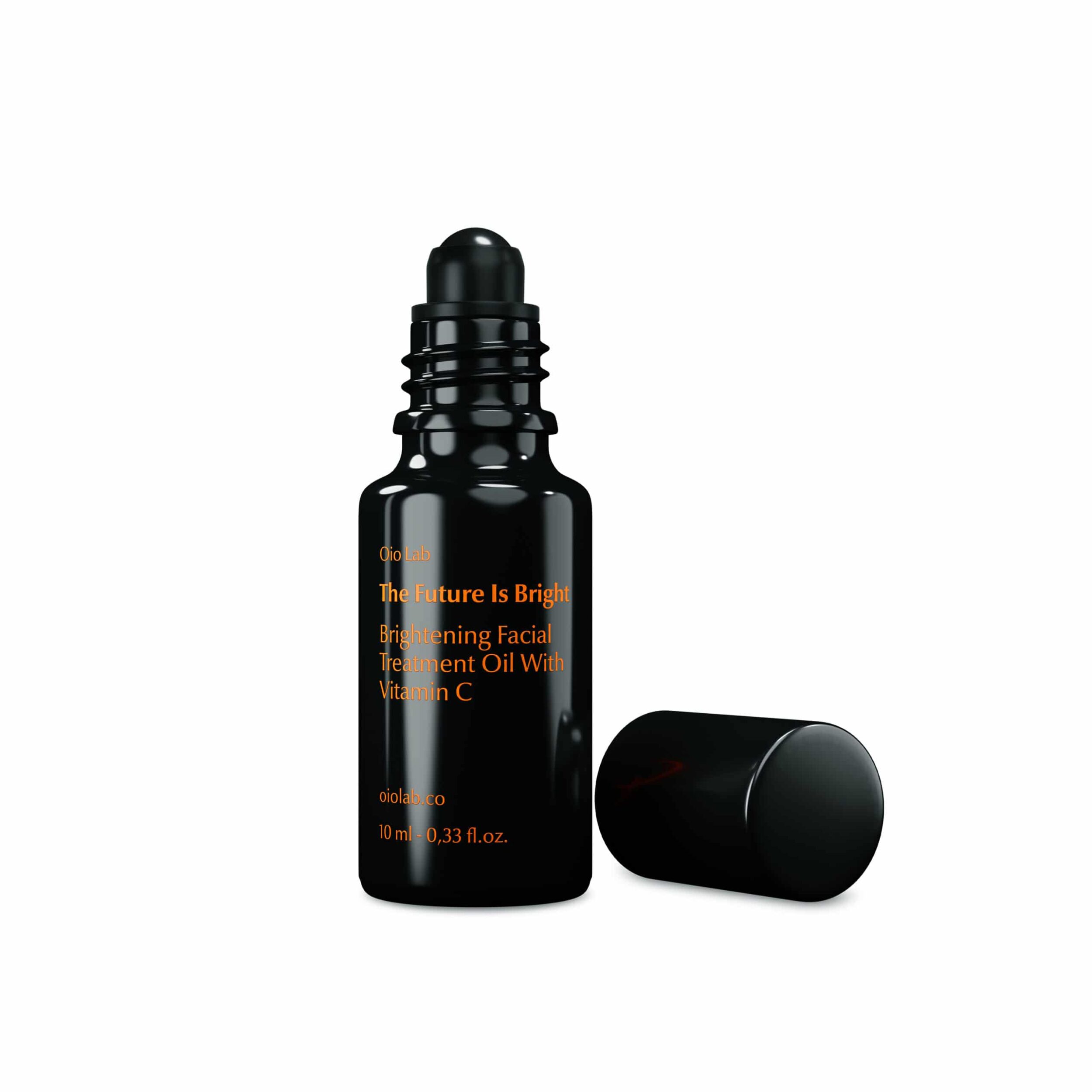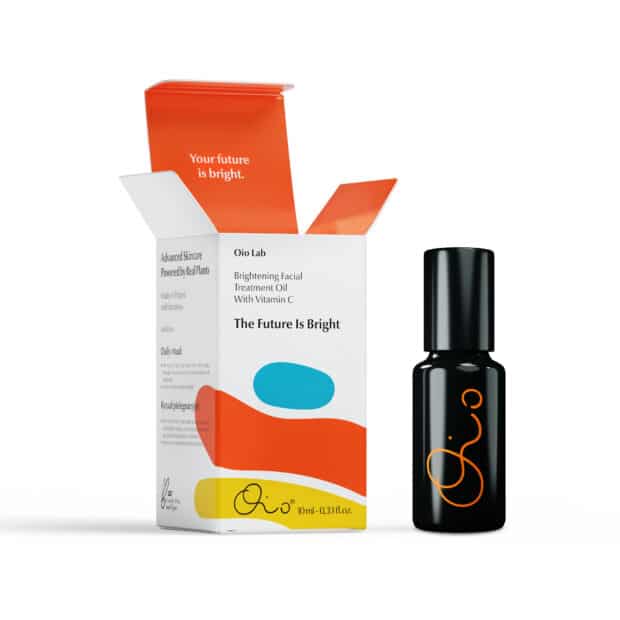 Previous slide of slider
Next slide of slider
The Future Is Bright – mini version
MINI Brightening Facial Oil With Vitamin C
A powerhouse, even-skin promoting booster-oil featuring an extraordinary concentration of clinically tested, advanced vitamin c and high-quality, certified organic, cold-pressed oils, carefully balanced to help to brighten and unify skin tone.
This high performance serum-oil is supercharged with a high-dose of 15% natural origin, ultra-stable vitamin c derivative, a well-researched ingredient, that helps to stimulate collagen synthesis and improve appearance of uneven skin tone.
Thoughtfully infused with naturally rich in vitamin c, sophisticated blend of milk thistle, rosehip, borage and cranberry seed oils, this vegan serum delivers a potent dose of nutrient-dense vitamins and fatty-acids, leaving your skin feeling well-pampered, luminous and healthy-toned.
En unik blanding av en kraftig form av 15% vitamin C, med økologiske, kaldpressede oljer i en kraftig, lysnende ansiktsolje. Inneholder en svært stabil form for C-vitamin som fungerer som en antioksidant og stimulerer kollagenproduksjonen, vitaliserer og forbedrer hudtonen. Serum-olje eliksir forbedrer hudfarge, elastitet og fuktighetsnivå. Super å bruke under solkrem for ekstra beskyttelse mot frie radikaler.
BENEFITS
HOW TO USE
INGREDIENTS