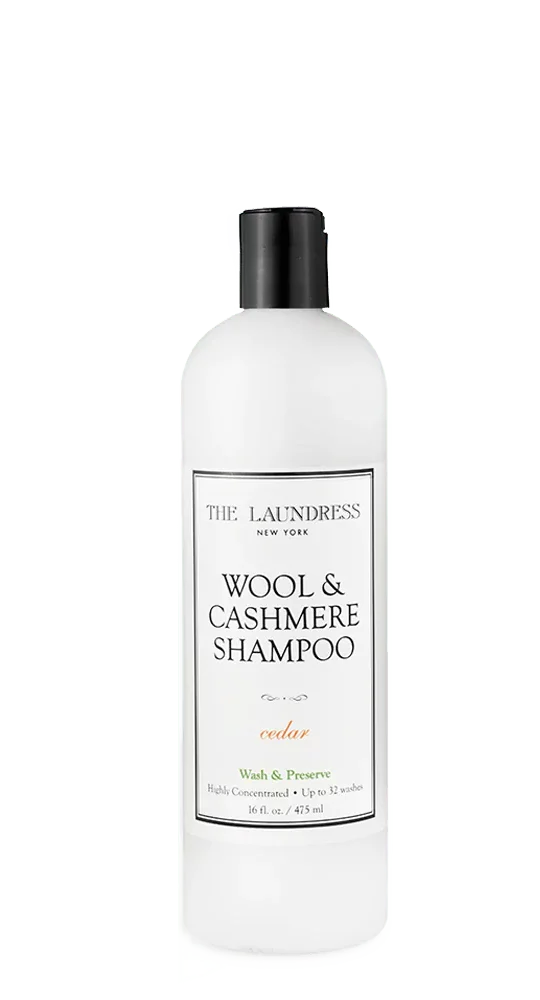 Wool & Cashmere Shampoo
The Laundress Wool & Cashmere Shampoo er en pH-neutral skonsom vask for naturlige fibrer av ull, kashmir, merino og mohair. Sjampoen vasker, fjerner dårlig lukt, smuss og olje samtidig som den beholder plagget mykt.
Konsentrert. Holder opp til 32 vasker.
 Volum: 475 ml
Awarded Best Fine Fabric Wash by Good Housekeeping! We are absolute fanatics about the proper care for our beloved sweaters. Why dry clean when you can provide better care for your woolens at home? Safely clean and preserve wool, cashmere, merino, mohair, and blends with this specially formulated wash.