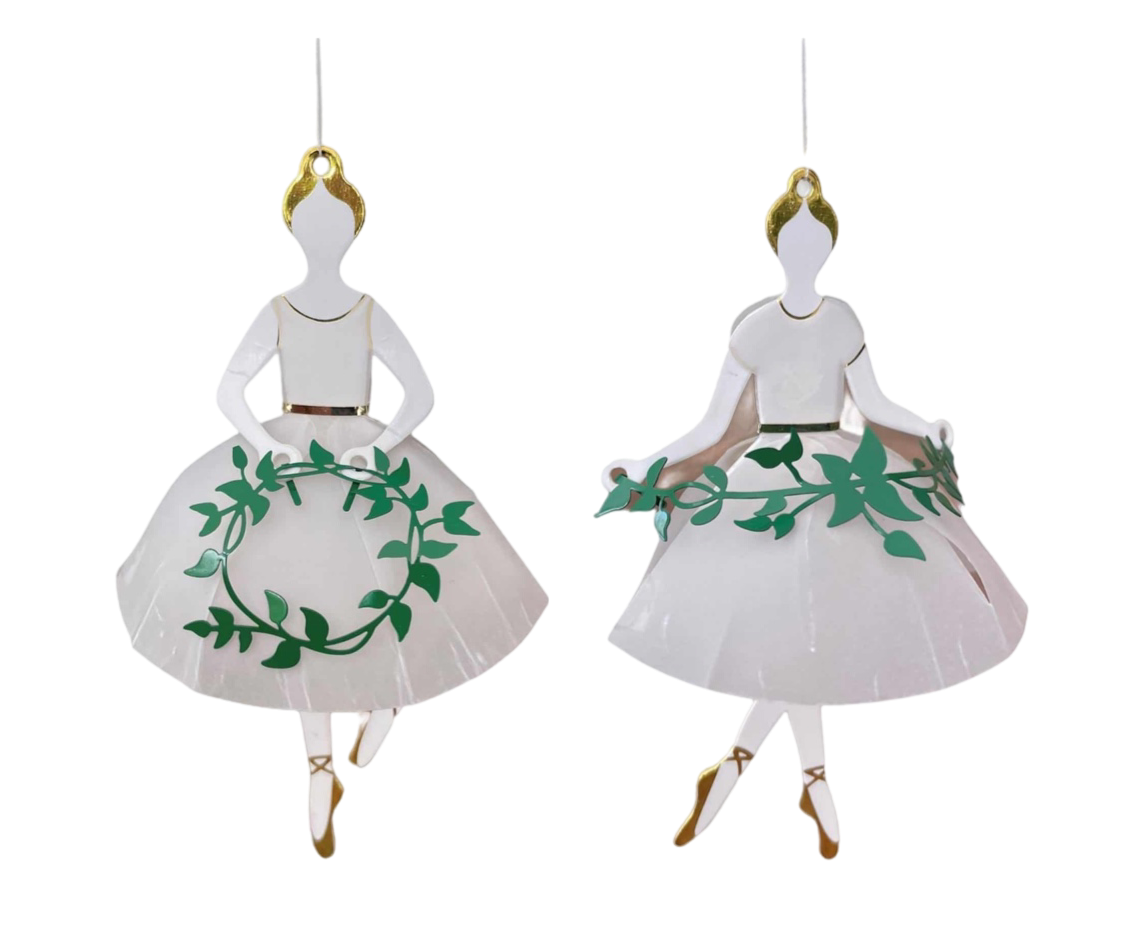 Ballerina 2 pcs | Gold
Two ballerinas in pointe shoes perform a beautiful and graceful dance just for you!
As they silently sway and twirl in their delicate, transparent dresses with golden details, a golden metal sash around their waists and holding a green wreath (A) or garland (B) in their hands, one can easily imagine these beautiful and ethereal ballerinas  imagination dancing.
Decorate by hanging the beautiful ballerinas in the window or on a decorative branch in a vase, and enjoy them every day.