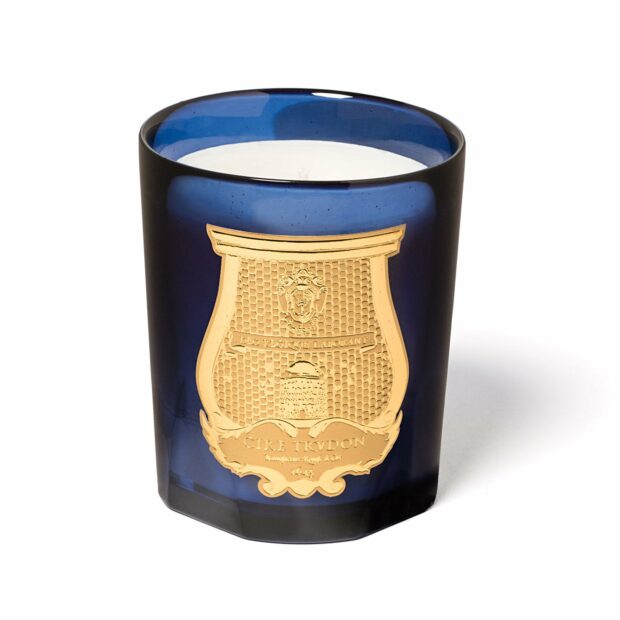 MADURAÏ Candle
Eksklusivt duftlys fra Cire Trudon med duften av sjasmin.
Til hyllest til hertugen av Toscana, som introduserte sjasmin til India på 1690-tallet. Denne blomsten ble brukt i lang tid til fordelaktige formål i indisk kultur. Maduraï-stearinlyset transporterer deg gjennom notene av ylang ylang og jasmin sambac.
DETAILS
Weight: 270g
Burn time: 55 to 60 hours
Environmentally friendly vegetable wax
Pure cotton wick
Blue glass
Elegantly packaged in a stylish box
HOW TO USE
Burning & Care:
In order to get the most out of your candle, burn it until the entire surface of the candle melts.
To preserve the fragrance, do not burn your candle for more than 2 hours at a time during the first third of the candle and 1 hour at a time during the remaining
Do not leave candle burning unattended. Do not set in a draft. Keep away from children, curtains and pets.
Should the wick require centering, gently readjust to correct position when the wax is still molten. Allow candle to solidify before relighting.
Should any black smoke appear, trim the tip of the wick. It should be clean and no longer than 5mm at all times.
Always protect the table or surface on which the candle rests (with a wood or ceramic plate, for example).
Do not burn your candle all the way down. Always leave at least 5 mm of non-molten wax at the bottom.
For Your Consideration
Previous slide of related products slider
Next slide of related products slider