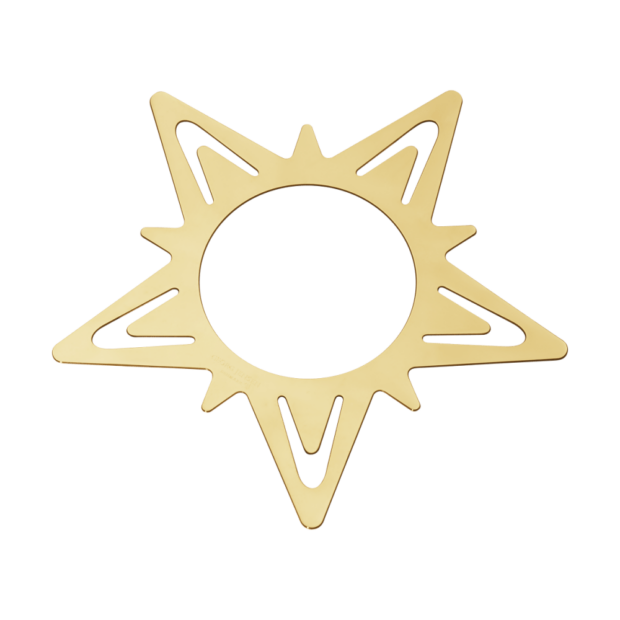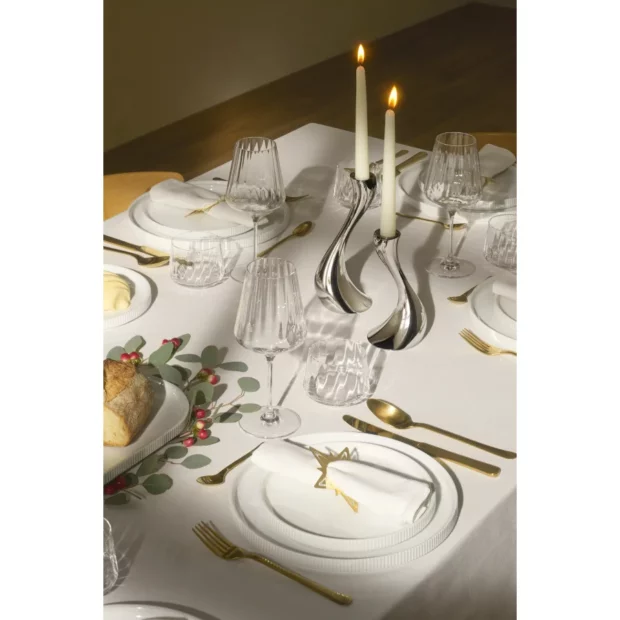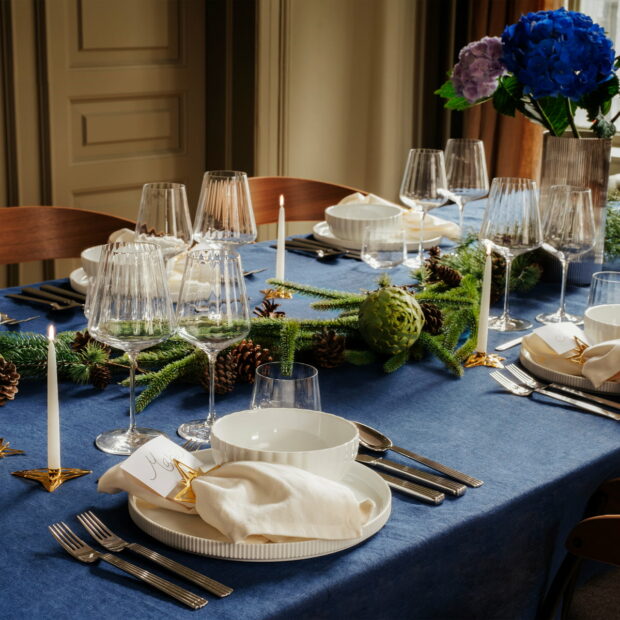 Previous slide of slider
Next slide of slider
Star Napkin Ring | 2 pcs.
Gi litt ekstra julestemning til bordet med dette settet med to serviettringer belagt med 18 karat gull. Med sine slående utstansede former, refererer stjernene til skandinavisk modernisme fra midten av århundret, både med det grafiske uttrykket og funksjonalismen – serviettringene kan også brukes som bordkort til festmiddager.
Flemming Eskildsens berømte og høyt elskede juletrestjerne ble opprinnelig lansert i 1952 og viser både den tidløse kvaliteten og håndverket i flott skandinavisk design. Nå har den ikoniske formen inspirert til en ny kolleksjon av hjemmeprodukter og dekketøy som kan skape glede i julen i mange år fremover.
Settet med to serviettringer er mesterlig laget i rustfritt stål, og deretter belagt med 18 karat gull.