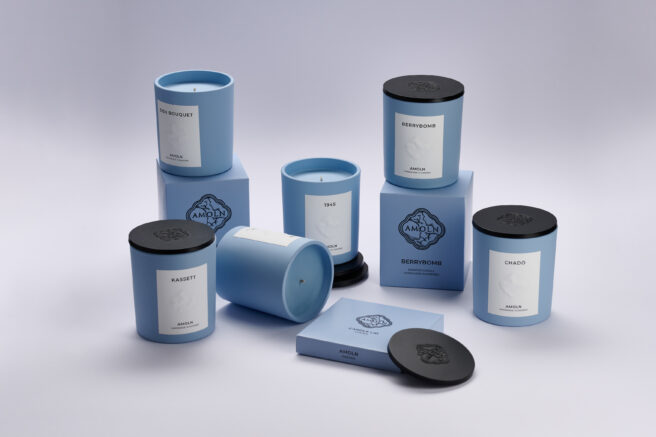 Amoln is a Swedish perfumery brand founded inside a humble studio in Malmö, Sweden. Amoln candles combine our passions for fragrances, craftsmanship and intimate memories with the highest quality of raw materials and contemporary Scandinavian designs.
Moln is the Swedish word for cloud. The mythological and natural wonders of clouds inspire us to create our signature monochromatic matte blue candles. Amoln candles are soulfully concocted, and handcrafted to emulate clouds—creating their heavenly silhouettes and shadows when lit.
Ethically sourced, all Amoln candles are handmade in Sweden with the finest natural materials and fragrances from France. No clouds are left untouched as we handpick every ingredient, self-formulate every subtle and layered scent, hand-blend every wax, and hand-pour every jar to take you on a journey behind the clouds.