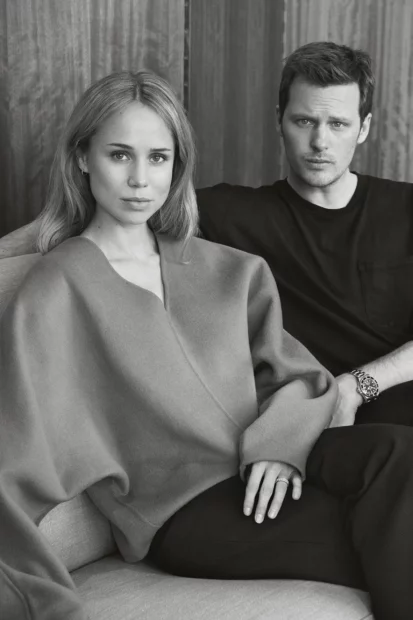 TOTEME
With a singular aesthetic, Toteme marks a return to curated minimalism. The Swedish label explores the appeal of modern uniform through distinct design cues, meticulous craftsmanship and methodic repetition.
Toteme was founded in Stockholm in 2014 by Elin Kling and Karl Lindman. Since its inception, the label has championed a slow-fashion strategy, launching new products over a sustained time period. Items are assigned to specific capsules: Weekend, Evening and Everyday uniforms. Sustainability is another key facet of the brand's manifesto – its goal is to use 100% environmentally friendly materials by 2030.
Expect borrowed-from-the-boys T-shirts, oversized coats and sweeping dresses in neutral colour palettes that will bring an understated yet elevated mood to weekday ensembles.