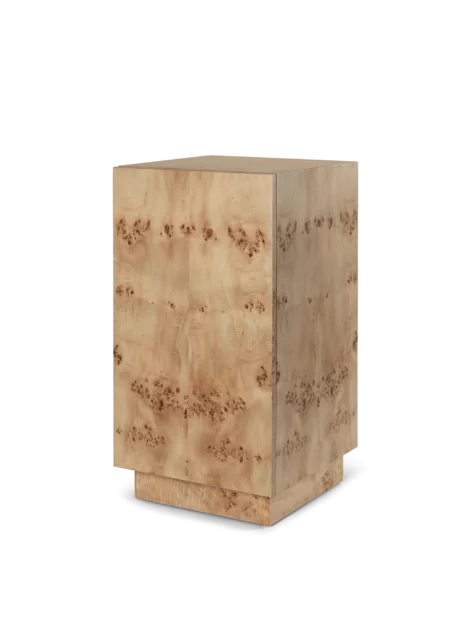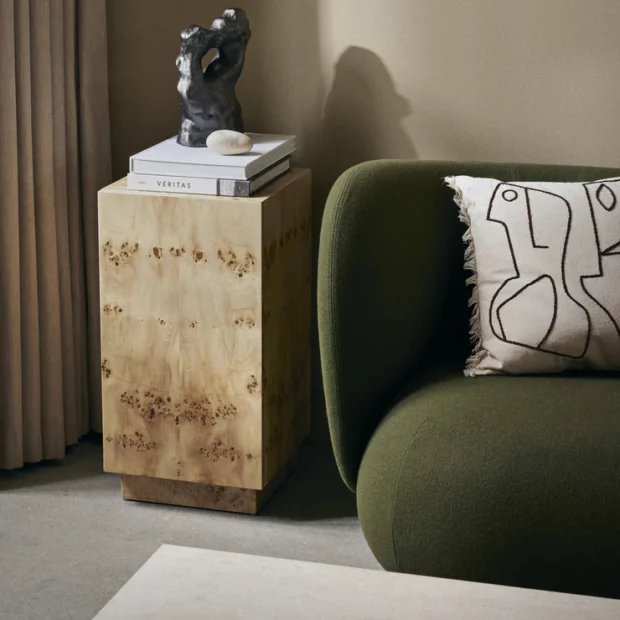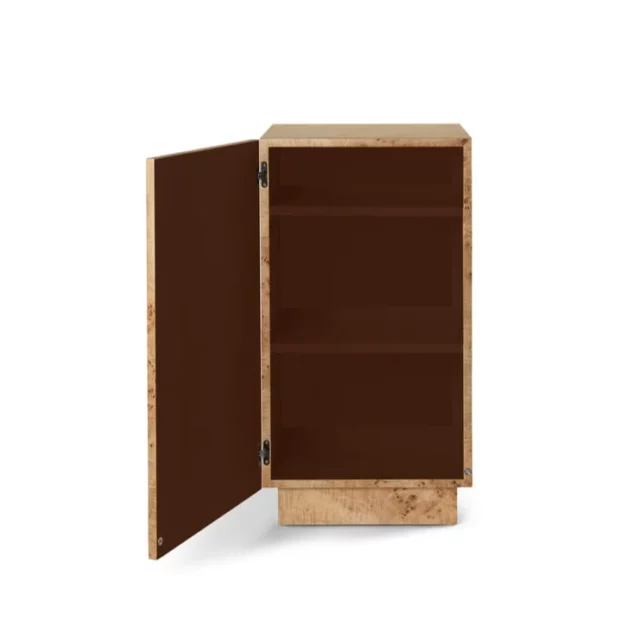 Previous slide of slider
Next slide of slider
Burl Side Table
The Burl Side Table has its namesake from the beautifully patterned, FSC™ certified burl wood it is made of. This versatile and sleek piece serves as both a nightstand and a side table, adapting effortlessly to your needs.
Its hidden storage space includes an adjustable shelf that can be moved according to the items being stored. The pedestal-like design exudes an elegant expression that enhances the overall aesthetics and ambiance of any space.
Final Sale – Item is not returnable.
DELIVERY 1-3 weeks