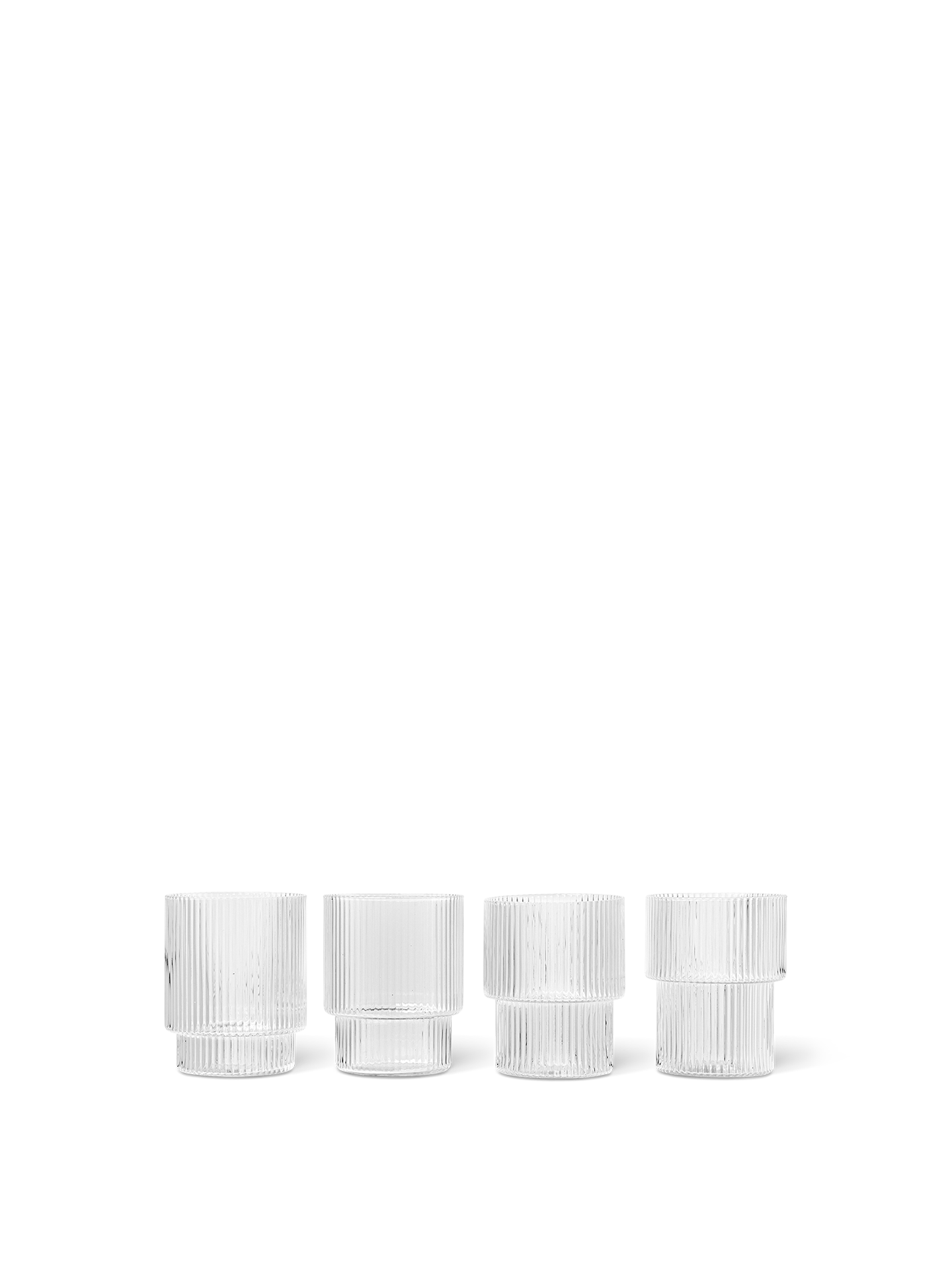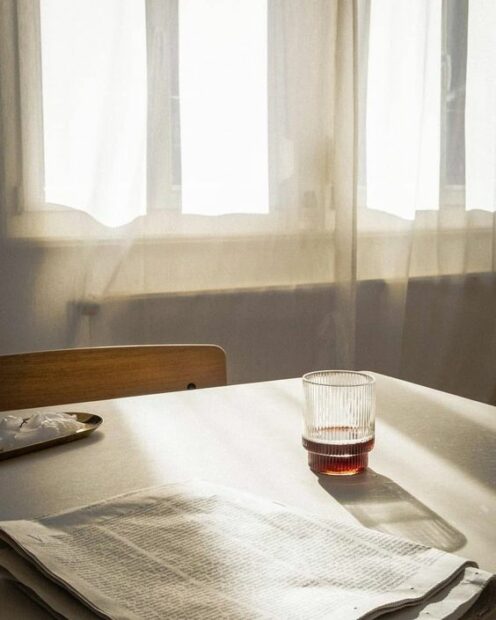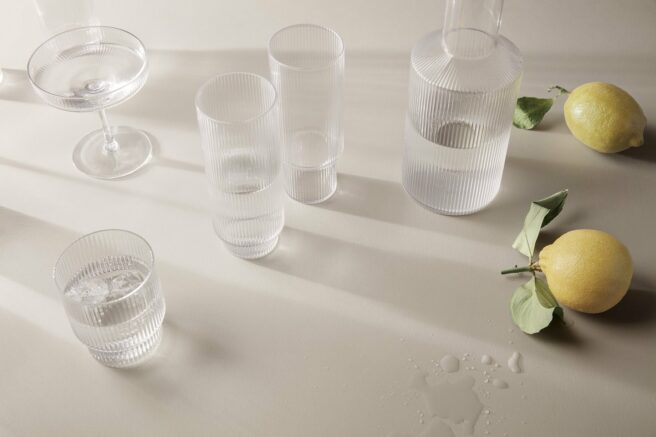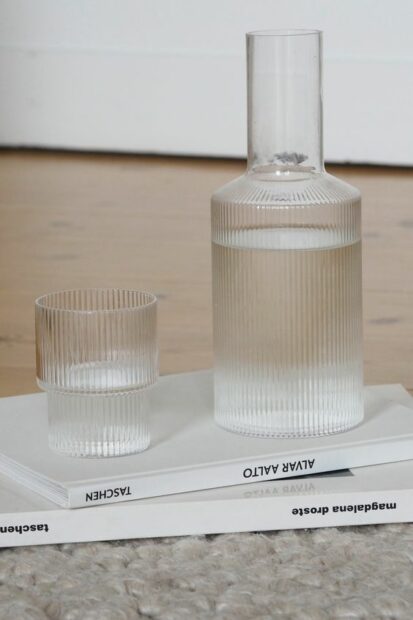 Previous slide of slider
Next slide of slider
Ripple drinking glasses | 4 pcs
Ripple Glass fra Ferm Living, sett med 4 ulike glass. Glassene er munnblåste, med vertikale riller som skaper et raffinert og sterkt uttrykk.
De kan stables, og gir et stilfullt tilskudd på bordet både til frokost, lunsj og middag. Eller til en drink og to … Bruk glassene sammen med karaffelen Ripple.
Mouth blown into the mould, this set of four glasses features a beautiful ripple surface. The vertical ripples add a strong and sophisticated look and the varied geometric shapes create dynamic and energy between the glasses and function as a stackable design element. Pair them with the matching carafe for a stylish set at breakfast, lunch or dinner.