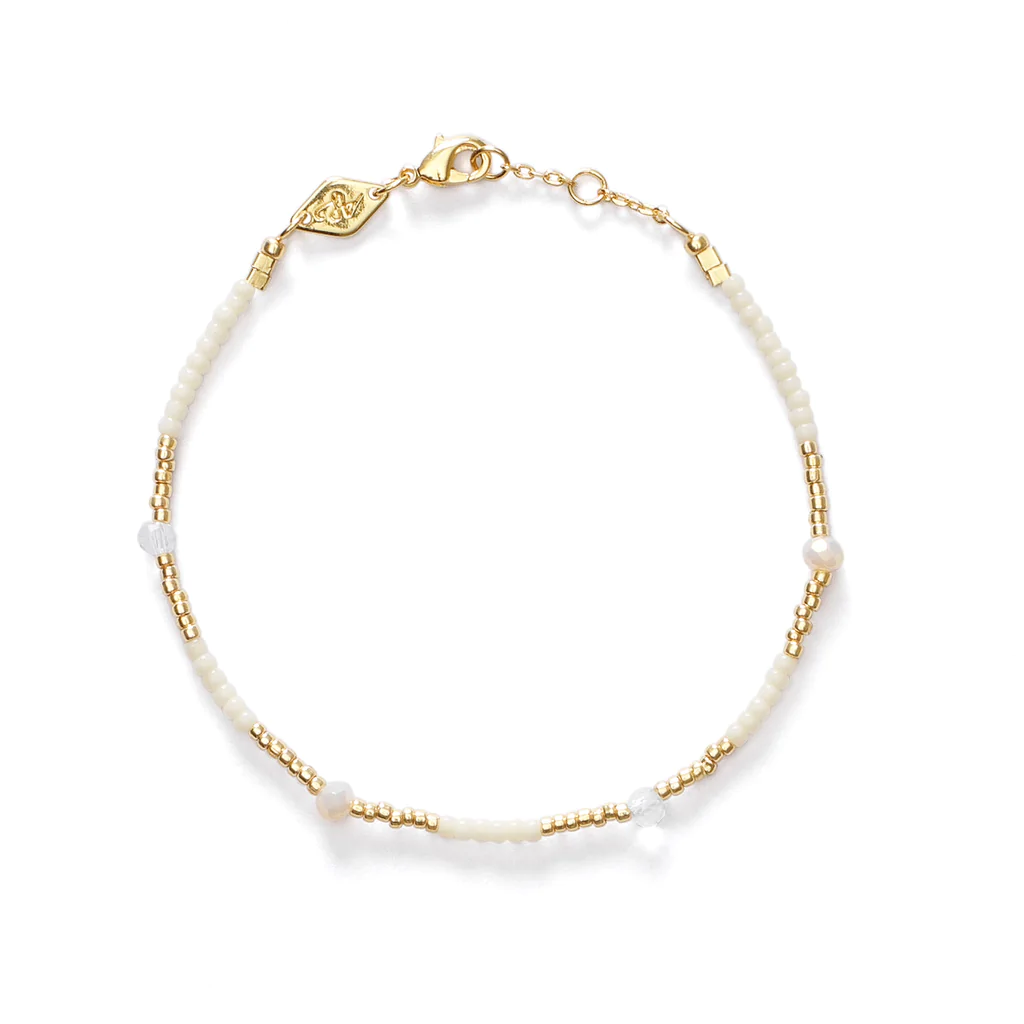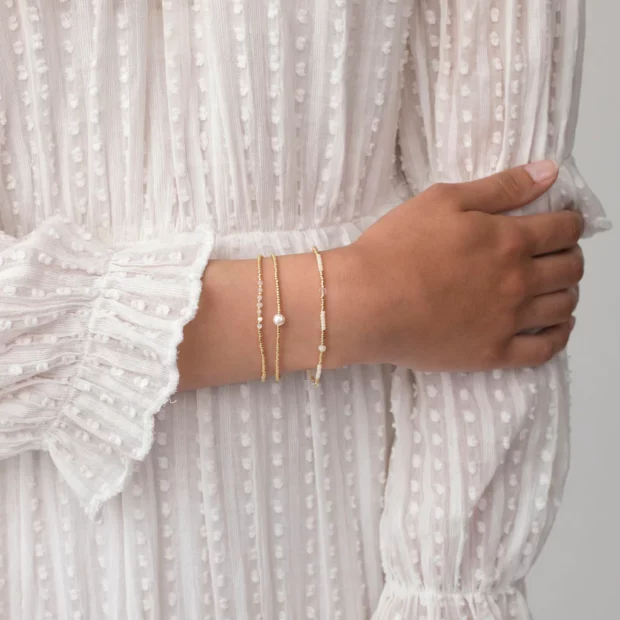 Previous slide of slider
Next slide of slider
Clemence bracelet, Ecru
The playful Clemence bracelet fascinate all that are drawn to a modern-meets-classic look! Ideally worn alone or within your favorite stack, we just know you'll have this piece on heavy rotation.
DETAILS
Crafted in brass with 18-karat gold plating + e coating.
Detailed in Glass Beads, Faceted Glass Beads & Faceted Maize Jade Beads.
Bracelet adjusts from 15,5-18 cm.
For Your Consideration
Previous slide of related products slider
Next slide of related products slider