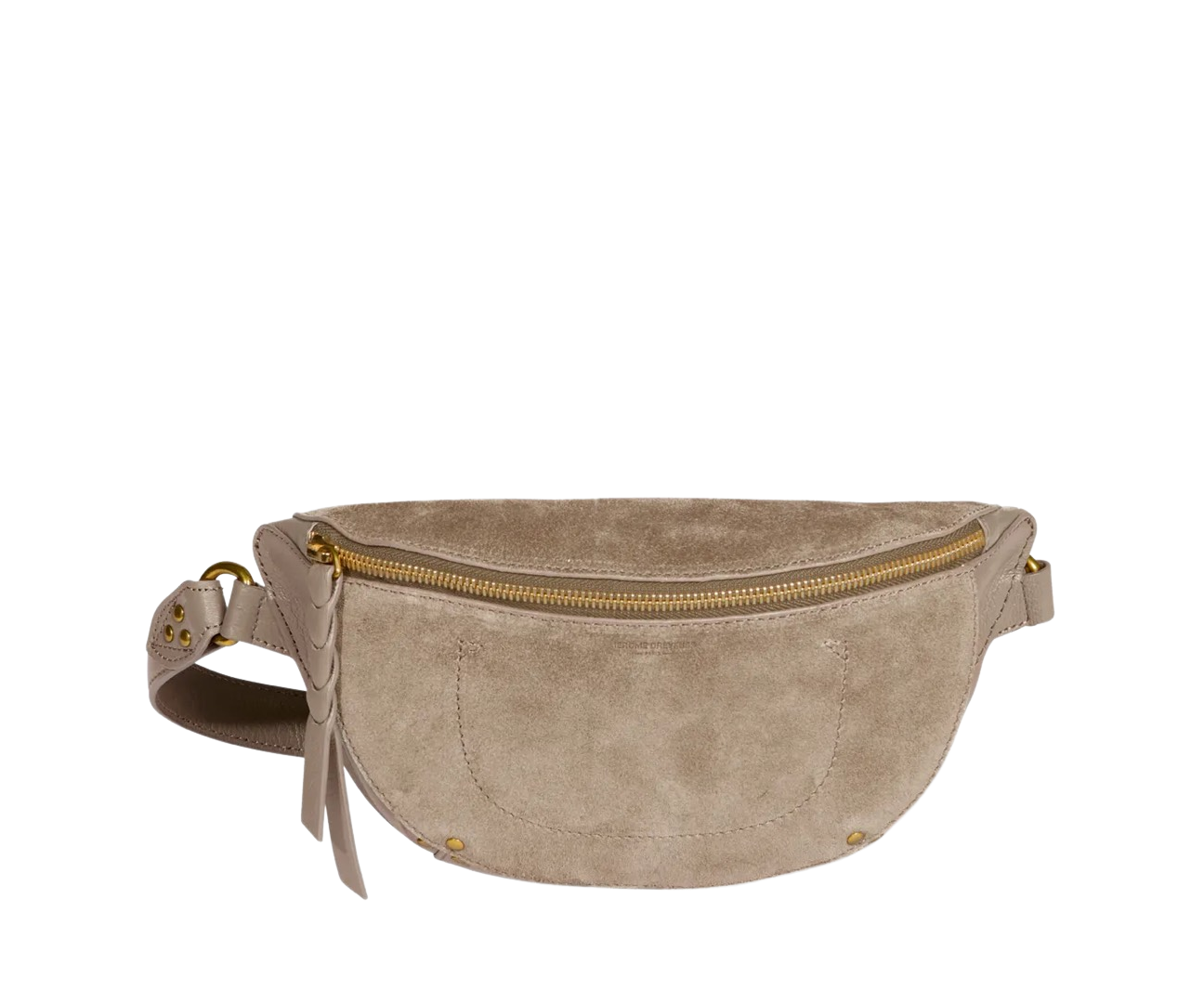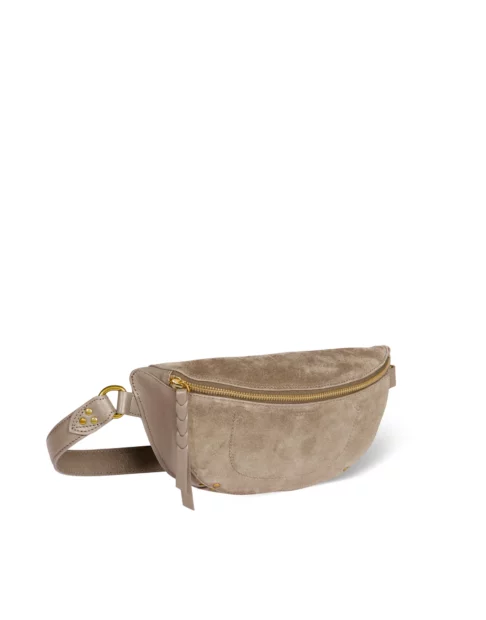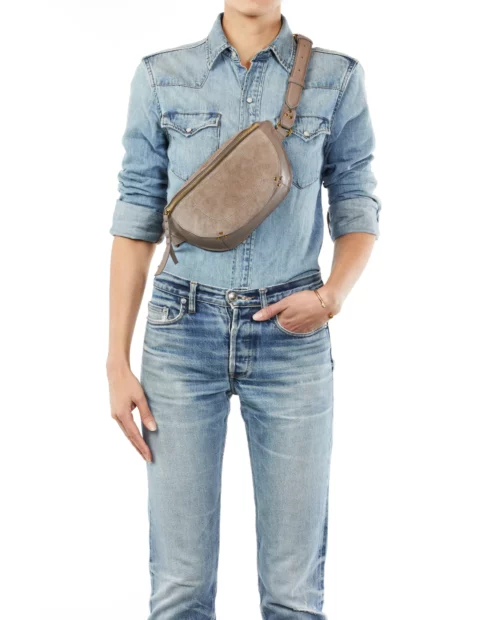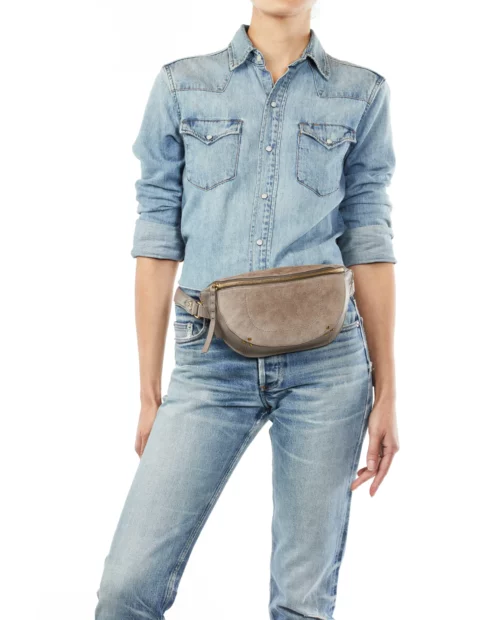 Previous slide of slider
Next slide of slider
Lino bag | Coconut
Belt bag, to wear cross-body or at the waist. Zipper closure on the top of the bag.
DETAILS
Zipper closure on the top of the bag.

An adjustable belt, measuring a maximum of 103 cm.

One inside patch pocket.

One exterior zippered pocket.

Dimensions : 26 x 13 x 5 cm
MATERIAL + CARE
Handbag 50% Goatskin 50% Split Calfskin / Lining 100% Cotton

These skins are thick and textured. The grain is natural, each skin is unique. A timeless classic.
MAINTENANCE
Regularly apply a non-greasy and without silicon nourishing cream (Test along the interior of the bag or a less visible corner before applying to the rest of the bag).
At the beginning, wear your dark colored accessory with dark clothing to avoid color transfer from the accessory onto articles of clothing.
Wear your light-colored accessory with light clothing to avoid color transfer from the articles of clothing onto your accessory.
Warning: your dark clothes might stain on your accessory if the color is not properly fixed.
Protect from heat sources.
Avoid rubbing your accessory against rough surfaces. This material scratches easily.
Avoid snagging your accessory, as the material could tear.
Avoid contact with greasy or fatty substances.
Exposure to sunlight or artificial light can alter the colour of the leather.
Avoid contact with water. Beware that humidity may increase colour transfer and bleeding onto clothing.
Leather is a living and natural material. Using your accessory with delicacy will allow you to keep it longer.
For Your Consideration
Previous slide of related products slider
Next slide of related products slider