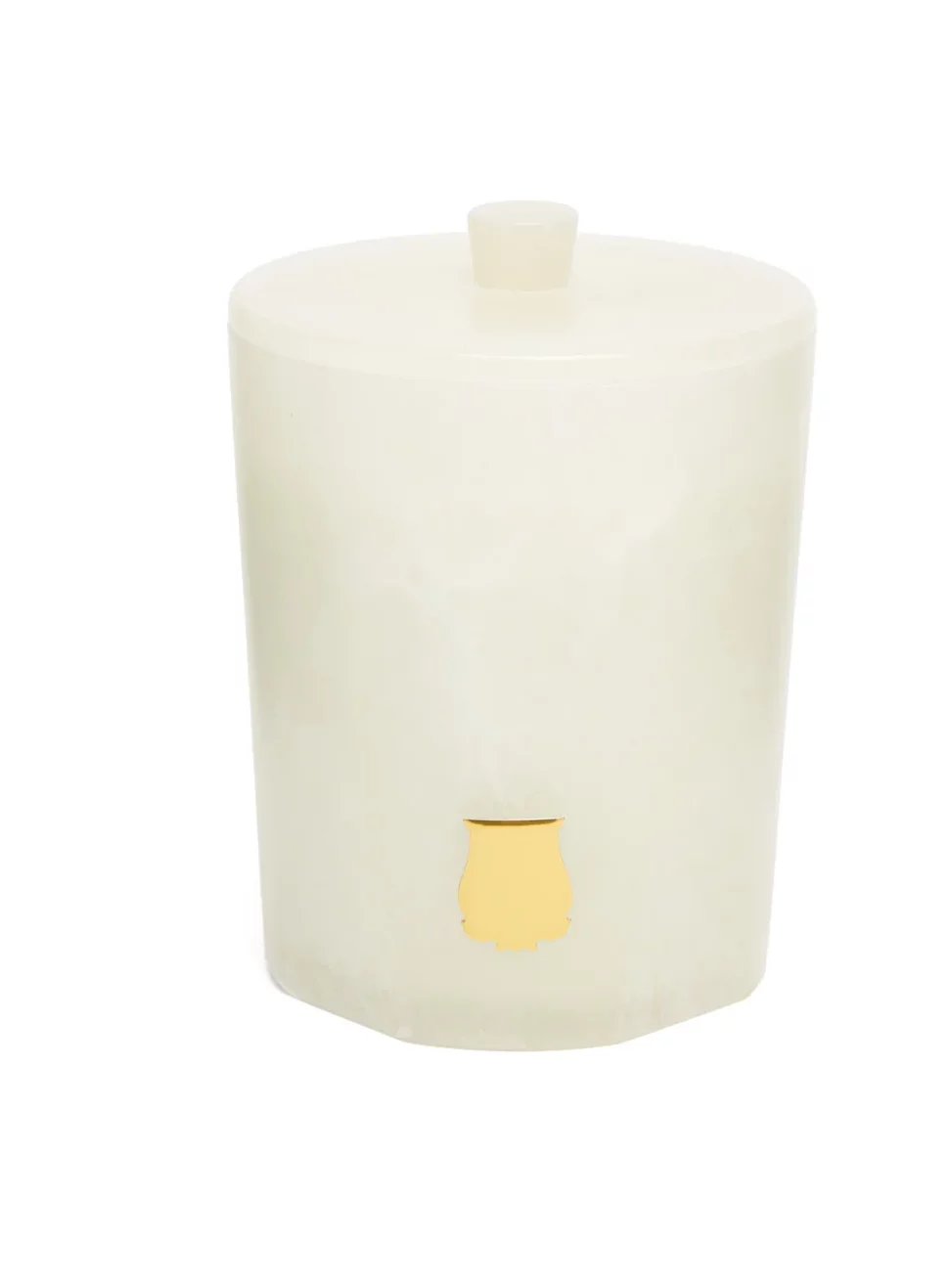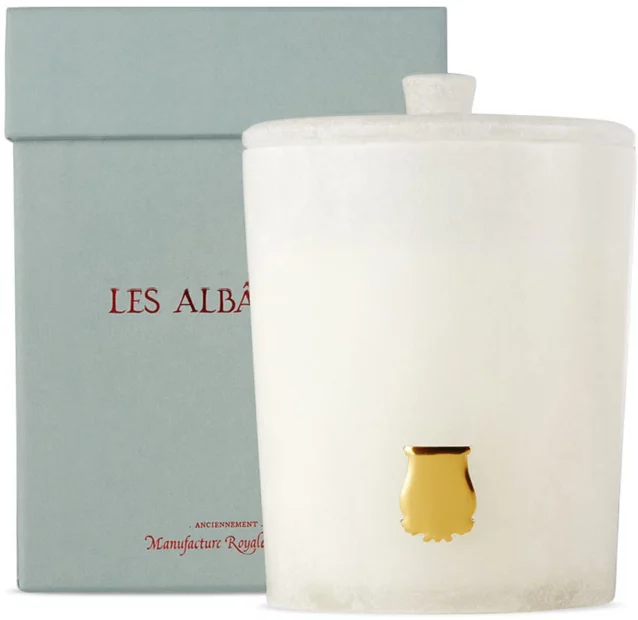 Previous slide of slider
Next slide of slider
The Albasters Ernesto Candle
Part of Cire Trudon's The Alabasters trio, this Ernesto candle is housed in a white alabaster vessel which displays a fascinating luminescence.
In a hotel of Havana, under the fixed sun of the Revolution : the fierce and partisan overtones of leather and tobacco meddle with the paneling's waxen silence. In the cool dimness, fawn grimaces shimmer along with the smoke of cigars and the barrels of guns.
Place it in your living space for an inviting atmosphere.
"When the candle is lit, the translucent alabaster comes to life, and when it is extinguished and covered with the cap, it becomes a refined, decorative object."