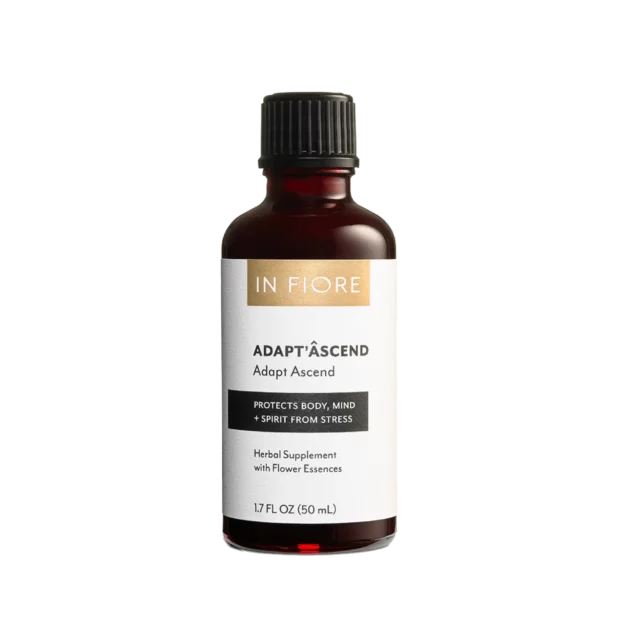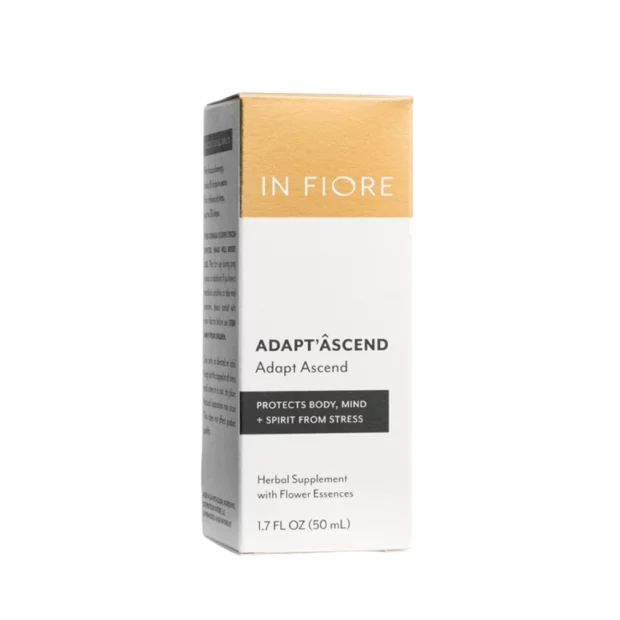 Previous slide of slider
Next slide of slider
ADAPT'ÂSCEND
Adapt'Âscend is a concentrated fluid extract blend harmonized with the energetic effects of flower essences for body, mind, and spirit integration.
The formula comprises adaptogen herbs traditionally used to increase resilience, as a mind-body rejuvenate that improves vitality, induces restful sleep, improves mood, and invigorates life force. Especially indicated for fatigued conditions.
Adapt'Âscend brings forth balance and protects against negative emotions from psychic attack or extreme emotionalism and the ability of personal survival in harsh climates. Strengthens and protects higher chakras and subtle bodies to restore depletion of energy. Promotes the willingness to surrender to restorative rest and nurturing.
Doctor formulated with vegan, non-GMO, and ethically sourced botanicals.
BENEFITS
HOW TO USE
INGREDIENTS