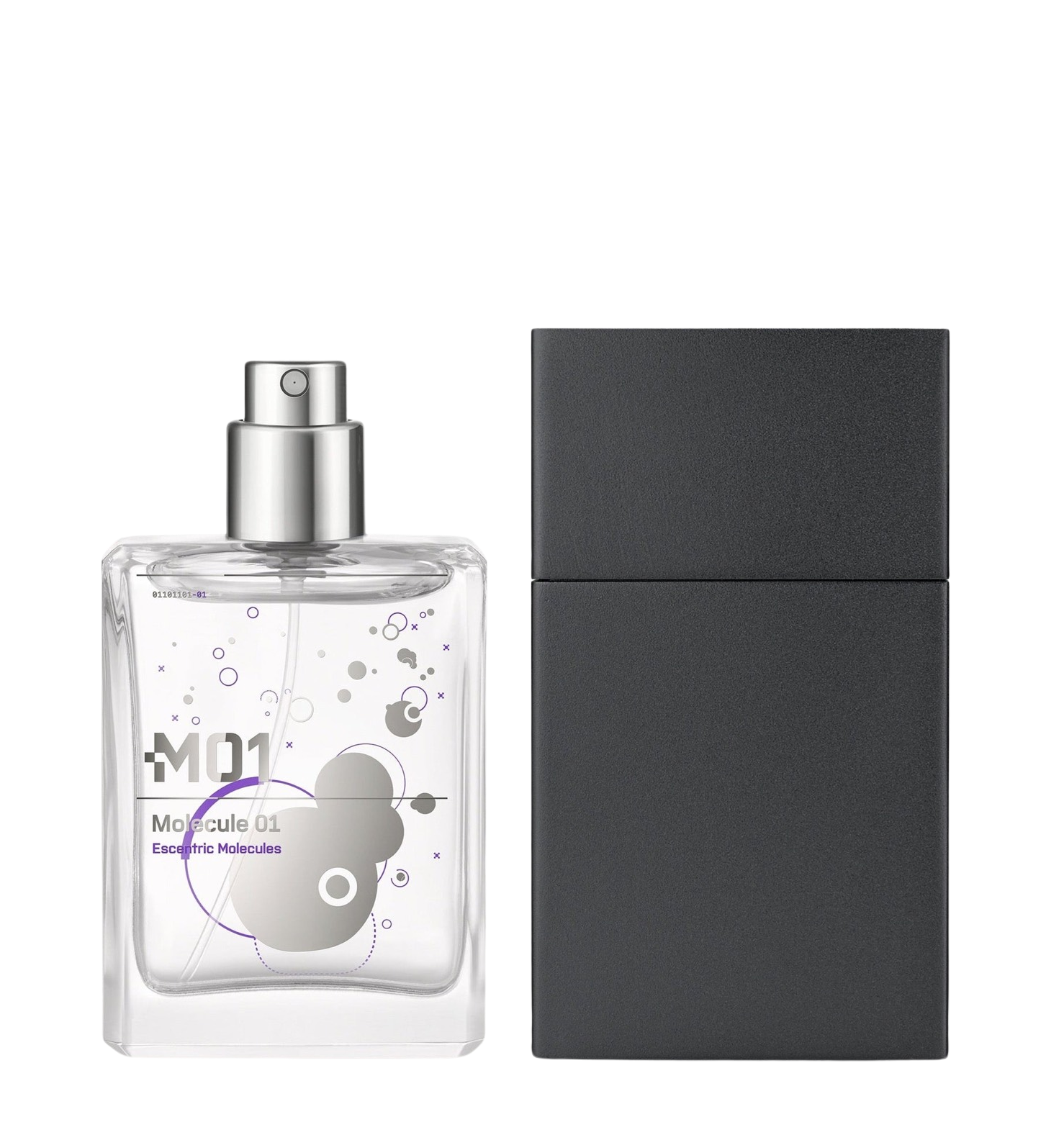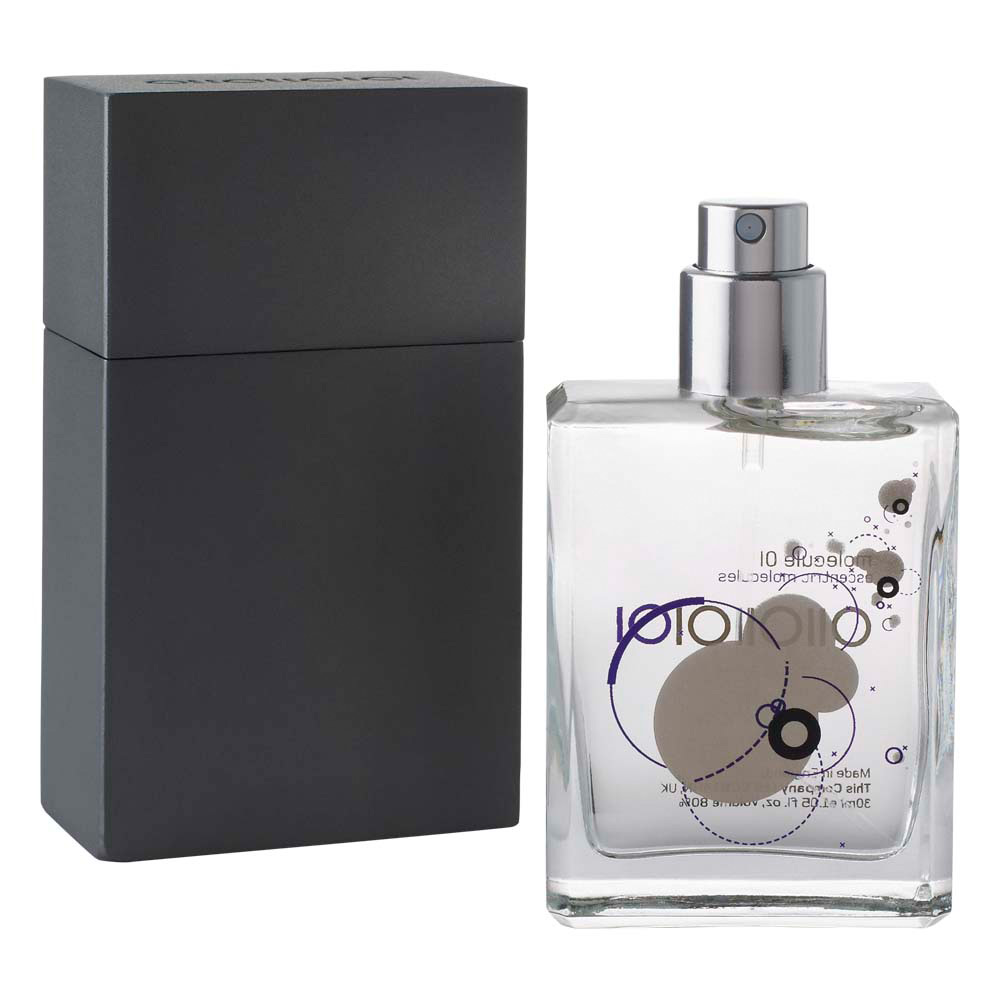 Previous slide of slider
Next slide of slider
Molecule 01 | 30 ml
Escentric Molecules Molecule 01 har skapt en innovativ «duft-aura» som inneholder kun ett molekylært stoff. Så enkelt og aldri gjort før. Duftstoffet kalles for «Iso E Super» og opptrer normalt i en svært liten dose i mange parfymer. Iso E Super er enestående – mer en effekt enn en egentlig duft. Den utvikler seg kun i kontakt med varm hud. Du merker en antydning av behagelige og fløyesmyke trenoter som vekslende forsvinner og dukker opp igjen i opptil 10 timer.
Escentric Molecules portables are 30ml fragrances that slot into sleek, minimalist cases for maximum portability.
Molecule 01 consists of the molecule Iso E Super pure and singular.
Iso E Super is a molecule that hovers close to the skin to create an indefinable aura round the wearer. It is characterised by a hyper-modern cedarwood note with a velvety sensation.
Iso E Super has a marked intermittence. To the wearer, it seems to vanish and then re-appear. This is due to the way it bonds with receptors in the olfactory system, only slowly releasing to make way for a fresh charge of the molecule on the receptors.
Iso E Super does not exist in nature. It was created in a laboratory at IFF in 1973.