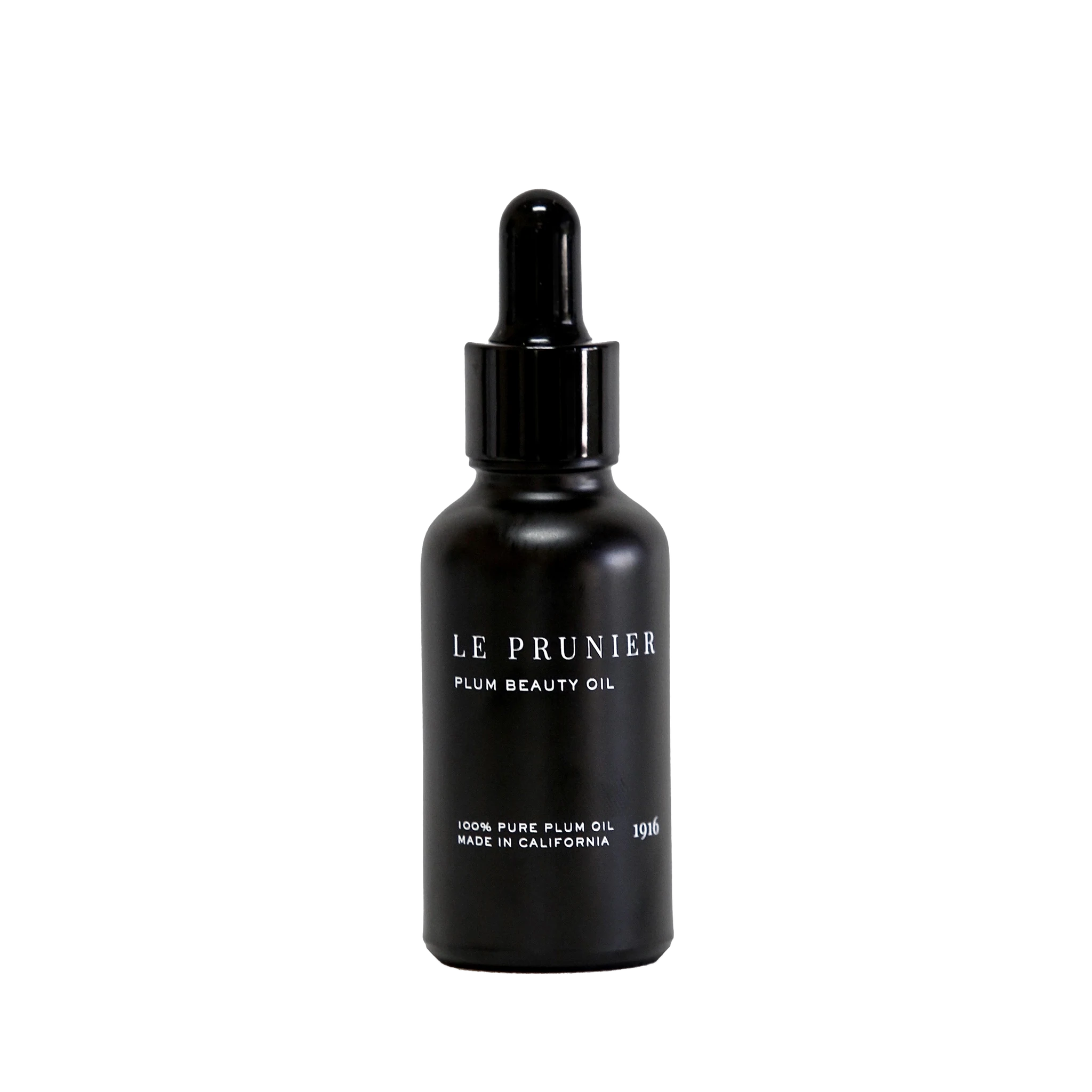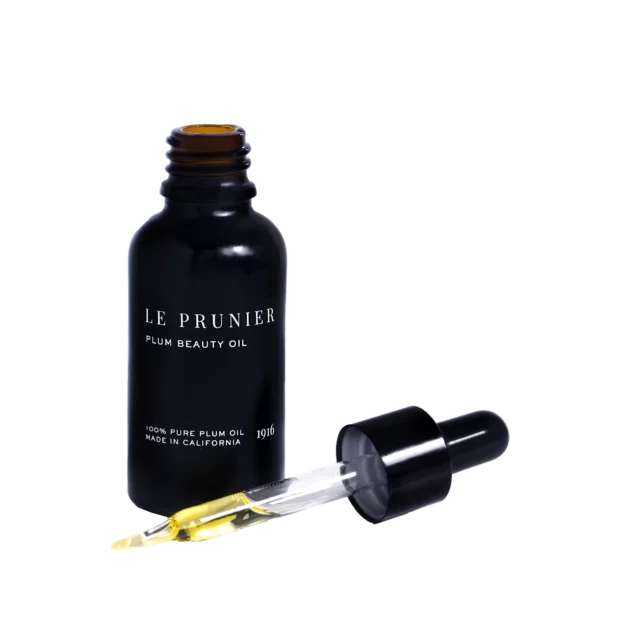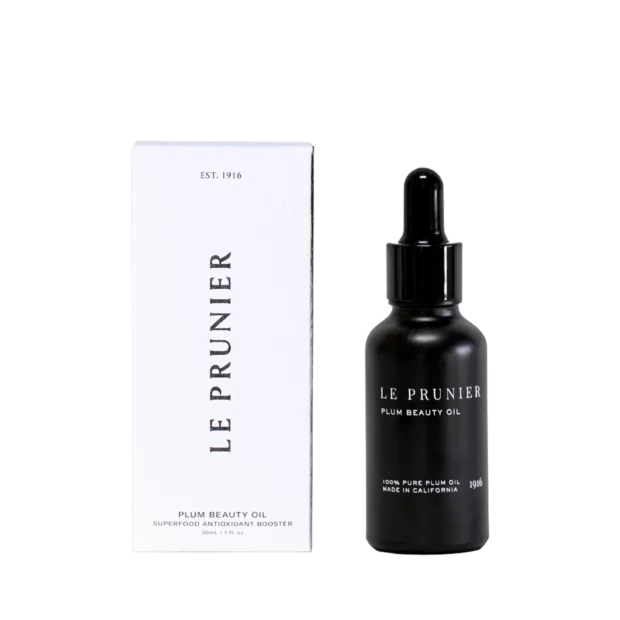 Previous slide of slider
Next slide of slider
Plum Beauty Oil
Out of stock
Ideal for all skin types, including mature and sun-damaged.
The original multi-sensory indulgence for face, hands, hair, and body, our Plum Beauty Oil helps brighten, balance, and restore skin while locking in moisture for a soft, youthful glow. Handcrafted from a proprietary blend of sustainably sourced plum varietals, this indulgent oil is an excellent source of nourishing vitamins and anti-oxidants. Powerful polyphenols and omega fatty acids 6 & 9 help protect the skin from damaging free radicals while pro-vitamin A & E help to heal and hydrate skin.
Made from plums that are grown, harvested, and cold-pressed on the Taylor Farm in California, Le Prunier Plum Beauty Oil is a multi-purpose formula that works to restore, replenish, and balance skin, hair, and nails. It is six times more powerful than Marula Oil, and eight times more powerful than Argan Oil, rich in pro- Vitamins A & E, higher in Omega 9 than Marula and Argan oils, and high in Omega 6 and polyphenols.
In clinical studies, Le Prunier Plum Beauty Oil has been shown to significantly brighten skin tone, resulting in a more radiant and even complexion. In addition, Plum Beauty Oil works as a natural UV Sunscreen Booster, helping to reduce the need for chemical actives, and fortifying and protecting the skin's barrier from sun and solar UV radiation. Suitable for all skin types, Le Prunier Plum Beauty Oil is free of fragrances, parabens, and sulfates, is USDA Certified Organic, Halal and Peta Certified, organic, vegan, cruelty-free, non-comedogenic, and dermatologist and allergy tested.
BENEFITS
HOW TO USE
INGREDIENTS