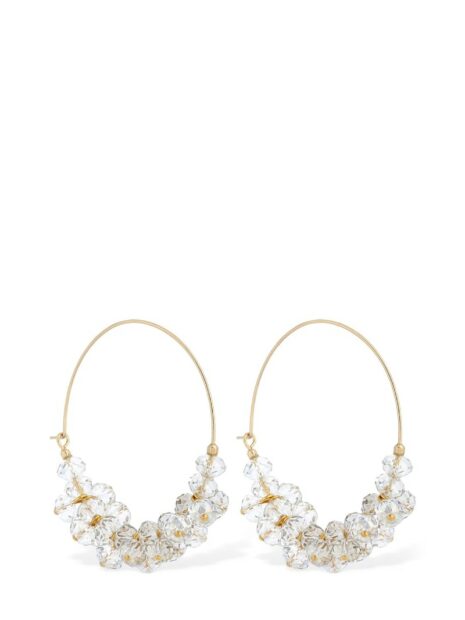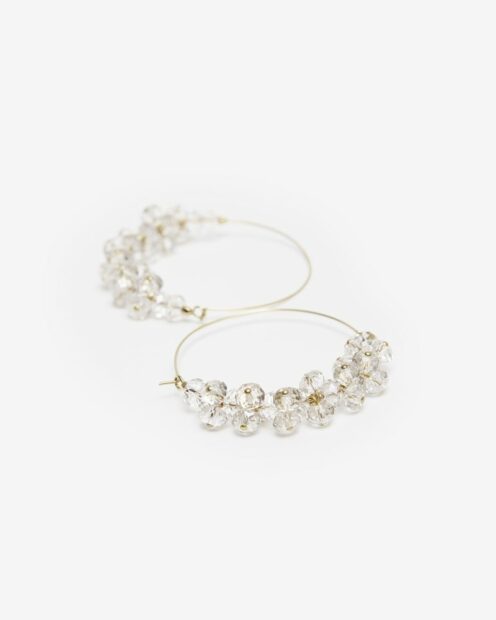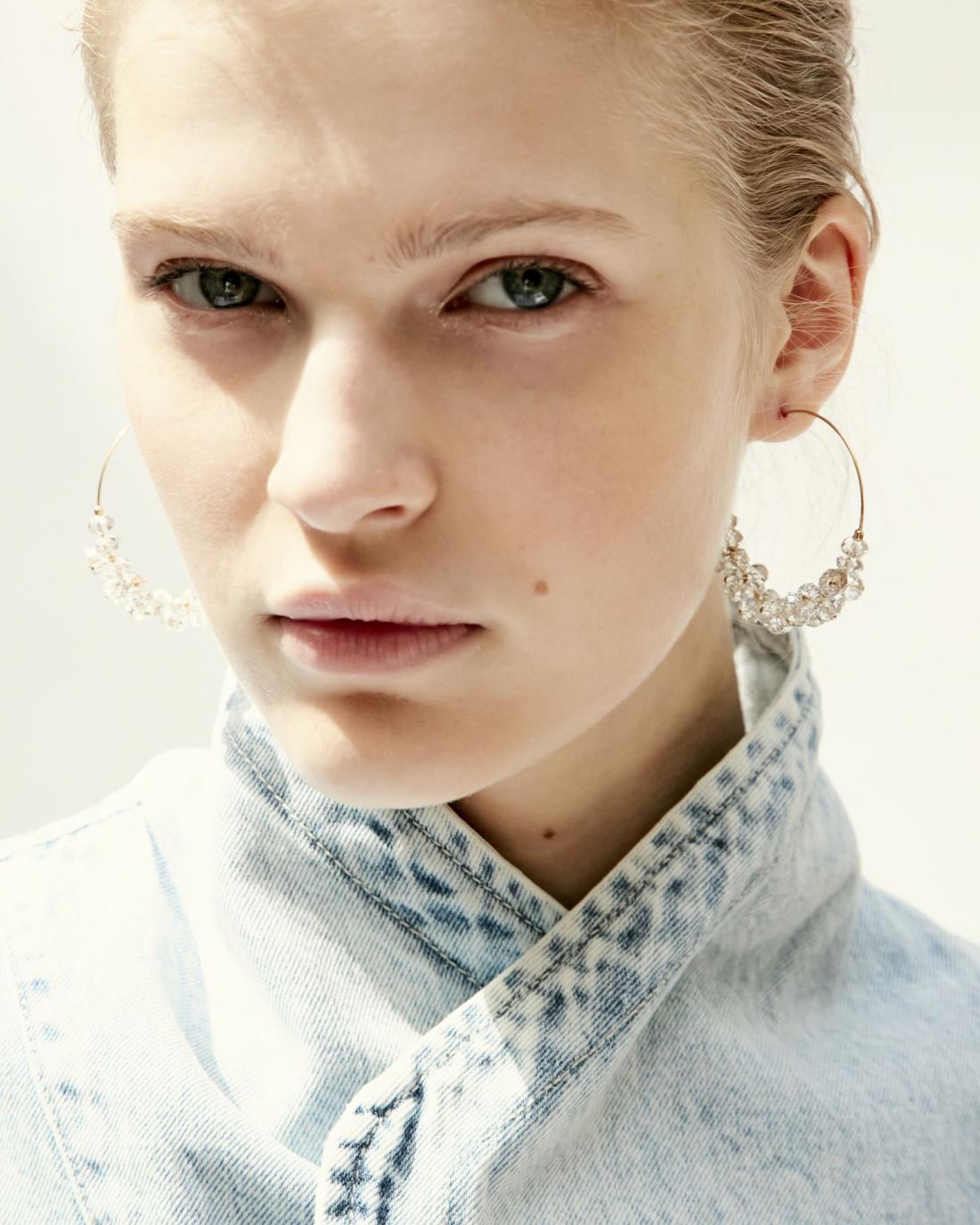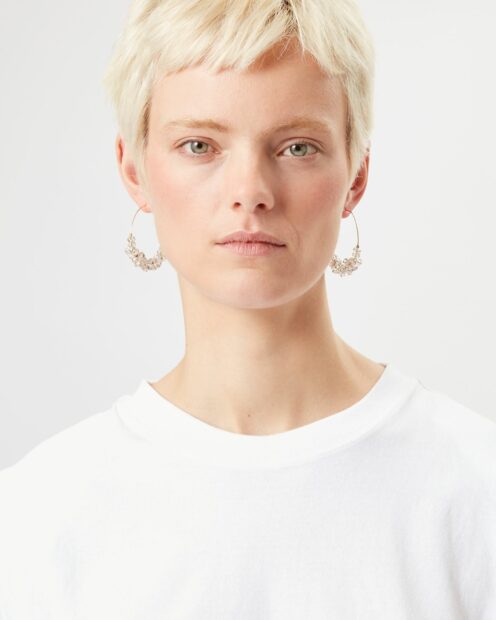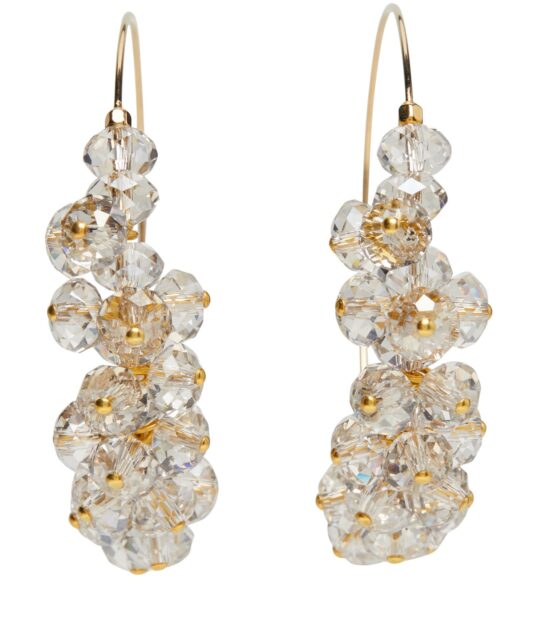 Previous slide of slider
Next slide of slider
Polly beaded hoop | Transparent
Polly hoop earrings from ISABEL MARANT featuring transparent, gold-tone, glass crystal embellishment, medium hoop design, hook and loop fastening and for pierced ears. These earrings come as a pair.
They're hoops of sizable proportions that are still lightweight, so you can be sure they'll remain comfortable when worn from dawn-to-dusk.
These Isabele Marant earrings are a stunning pair of hoops with a two-toned design. The floral pattern adds a touch of elegance, while the floating effect creates a unique and eye-catching look.