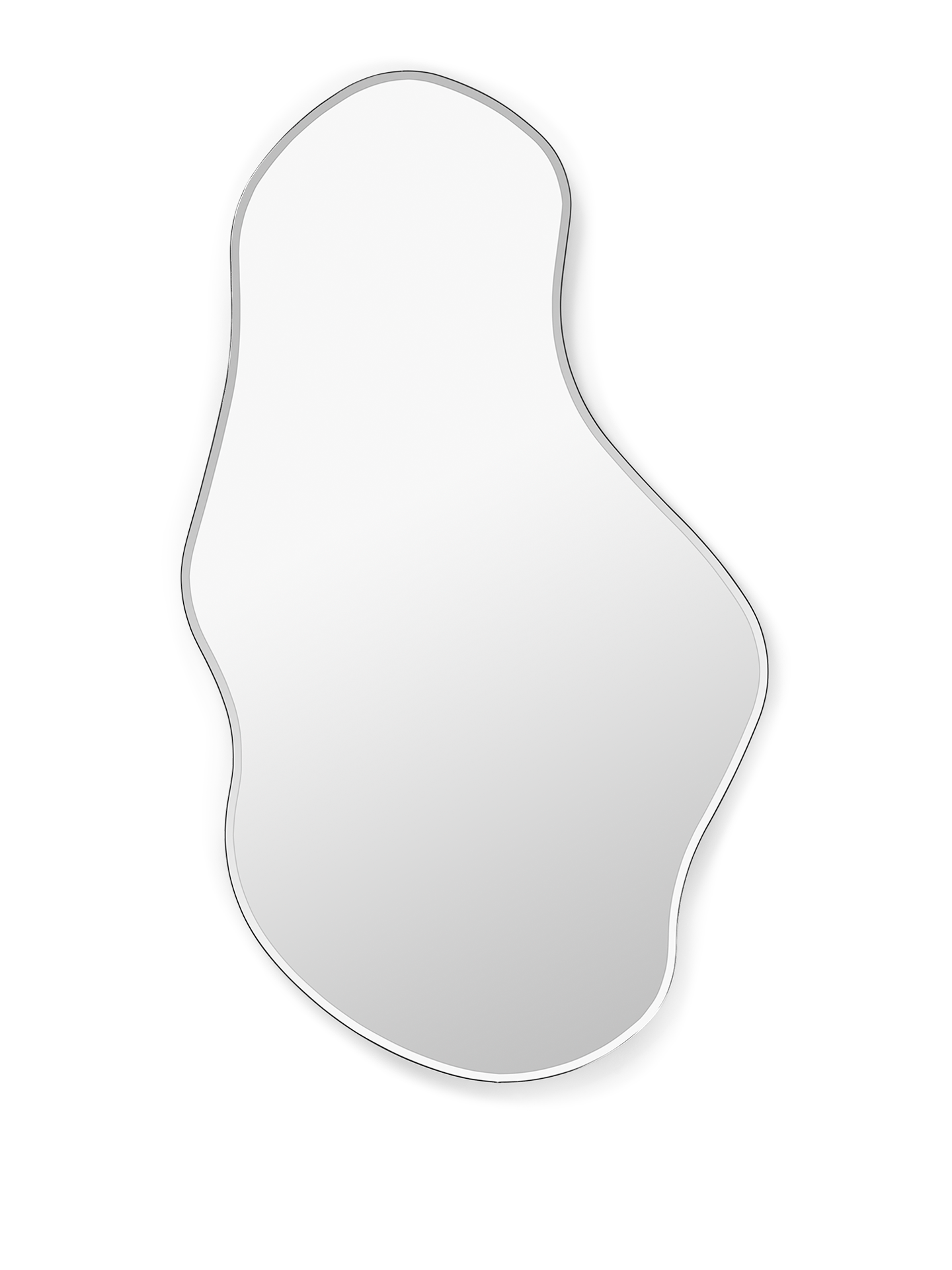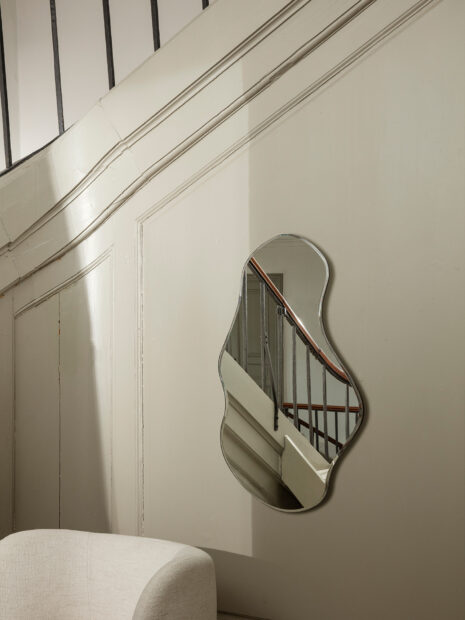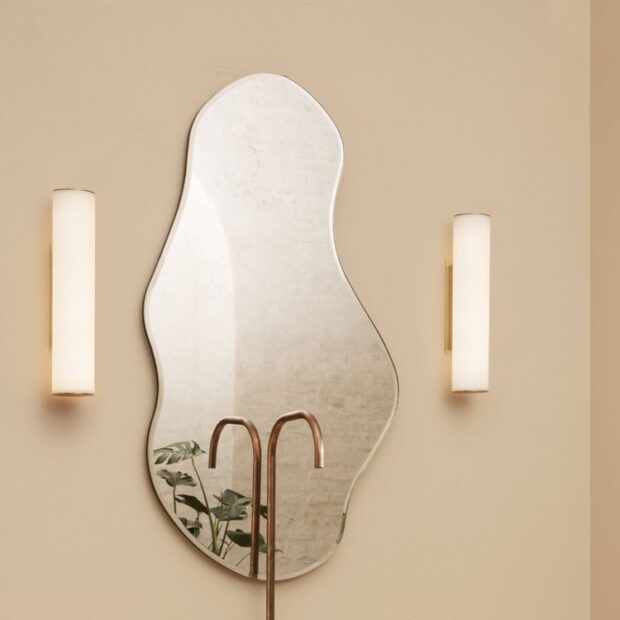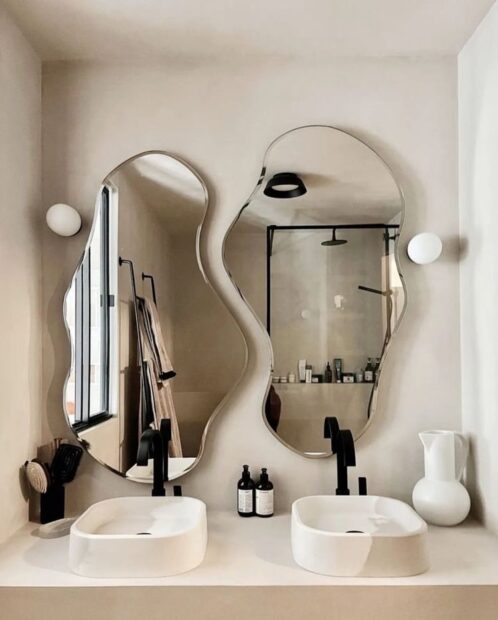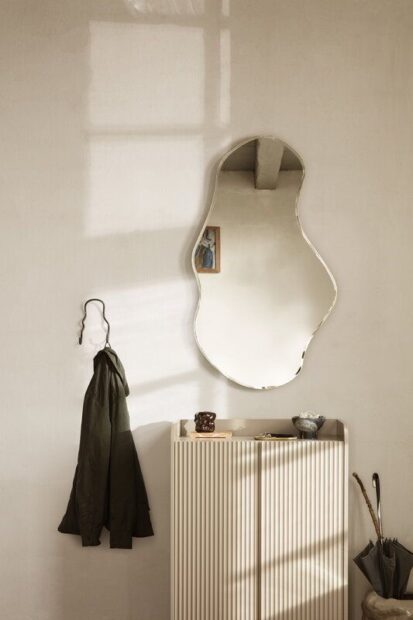 Previous slide of slider
Next slide of slider
Pond Mirror | Large
Det vakre speilet Pond fra Ferm Living har en spennende, myk og organisk form. Det er inspirert av frittflytende bevegelser av vann, og skaper et spennende og dekorativt blikkfang på veggen. Speilet har fasettslipt kant og en smal, håndlaget metallramme.
Ser du etter et nytt speil til gangen eller over vasken på badet? Eller savner du noe fint å se på stueveggen eller på soverommet? Et speil kan passe inn overalt – spesielt Pond Mirror som er like mye dekor som praktisk speil.
Speilet leveres med veggskruer og en smart festeplate, som lar deg henge speilet i alle retninger. Pond er blitt til en serie speil, dette – Pond Large – er det originale pg første speilet i serien
The Pond Series marries form and beauty by using organic shapes, inviting open and fluid forms into your home and turning this functional mirror into a decorative wall piece. The curved edges are held by a slim, metal frame, and can be hung in any direction so that you can find the perfect fit for your space. Please note: the mirror's metal frame features two welding marks at the points where the metal has been fused together.