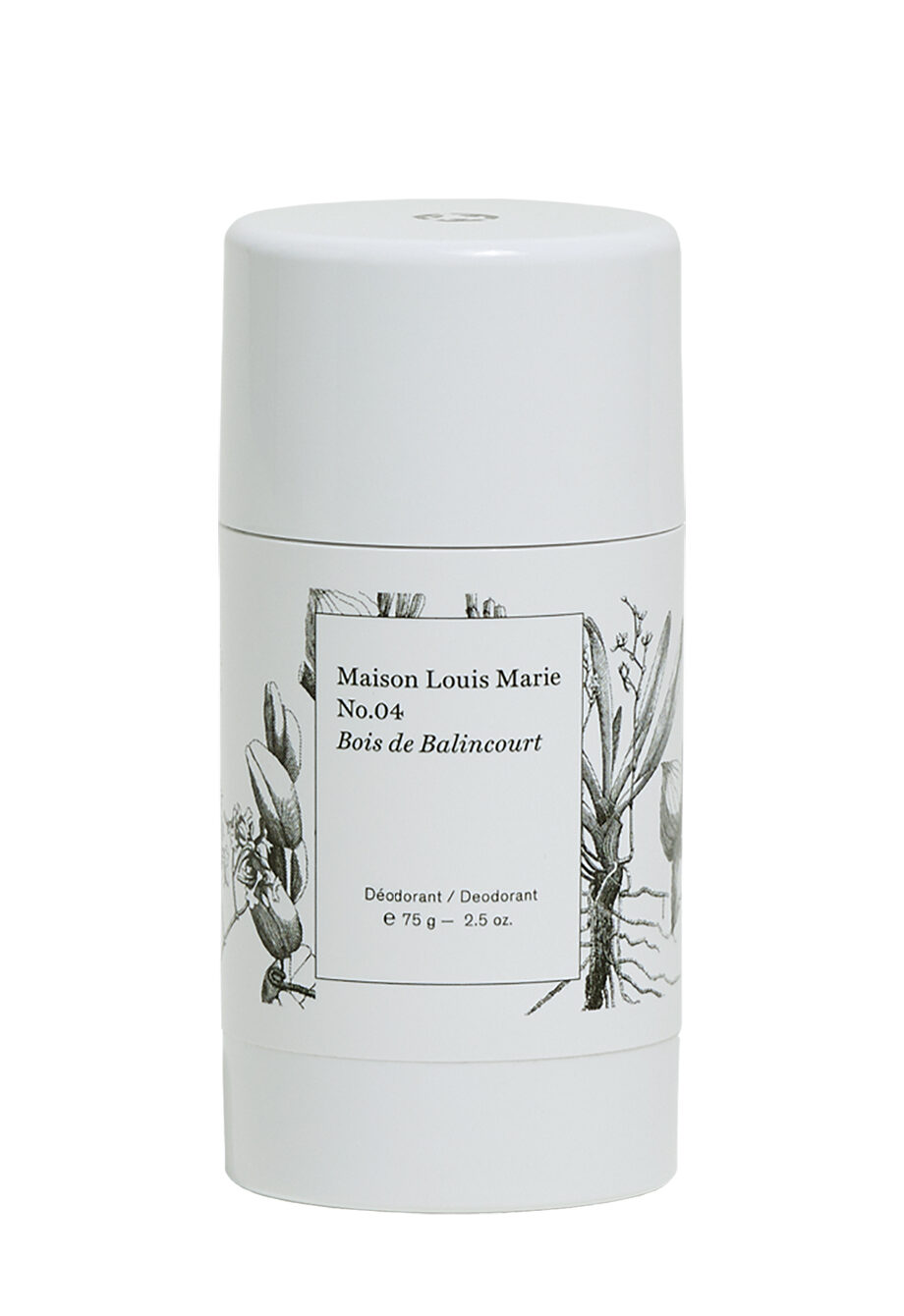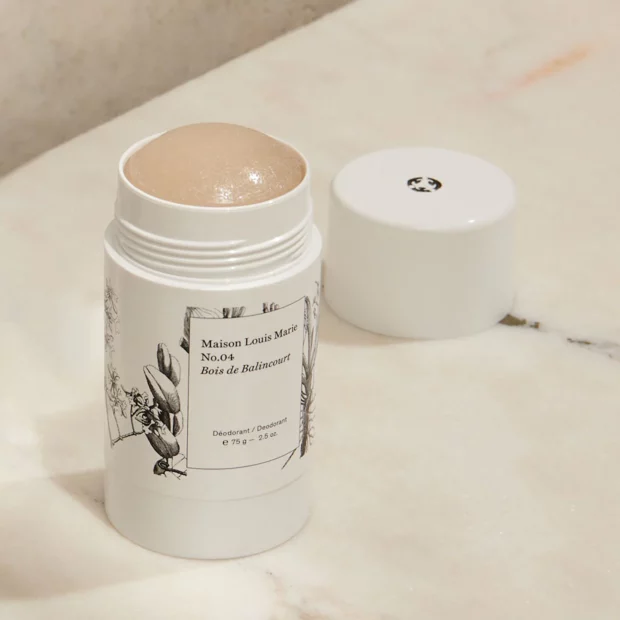 Previous slide of slider
Next slide of slider
Deodorant | No.04 Bois de Balincourt
A natural, long-lasting deodorant—free of aluminum, artificial dyes, and baking soda—to effectively absorb sweat and odor.
Free of aluminum, parabens, phthalates, artificial dyes and baking soda our natural deodorant absorbs sweat and odor for long lasting effeciveness with a perfectly sublte addition of the No.04 Bois de Balincourt scent.
Surrounded by an ancient mysterious forest, Balincourt is the name of our family home where we took long walks on a magical trail called 'Lover's Lane'. This romantic scent is a Sandalwood fragrance with a dominant Cedarwood and Sandalwood accord that's supplemented by a spicy Cinnamon Nutmeg complex with an earthy Vetiver note.
Top note: Sandalwood, Cedarwood
Mid note: Vetiver, Nutmeg, Cinnamon
Base note: Amber wood
PRODUCT DETAILS
INGREDIENTS