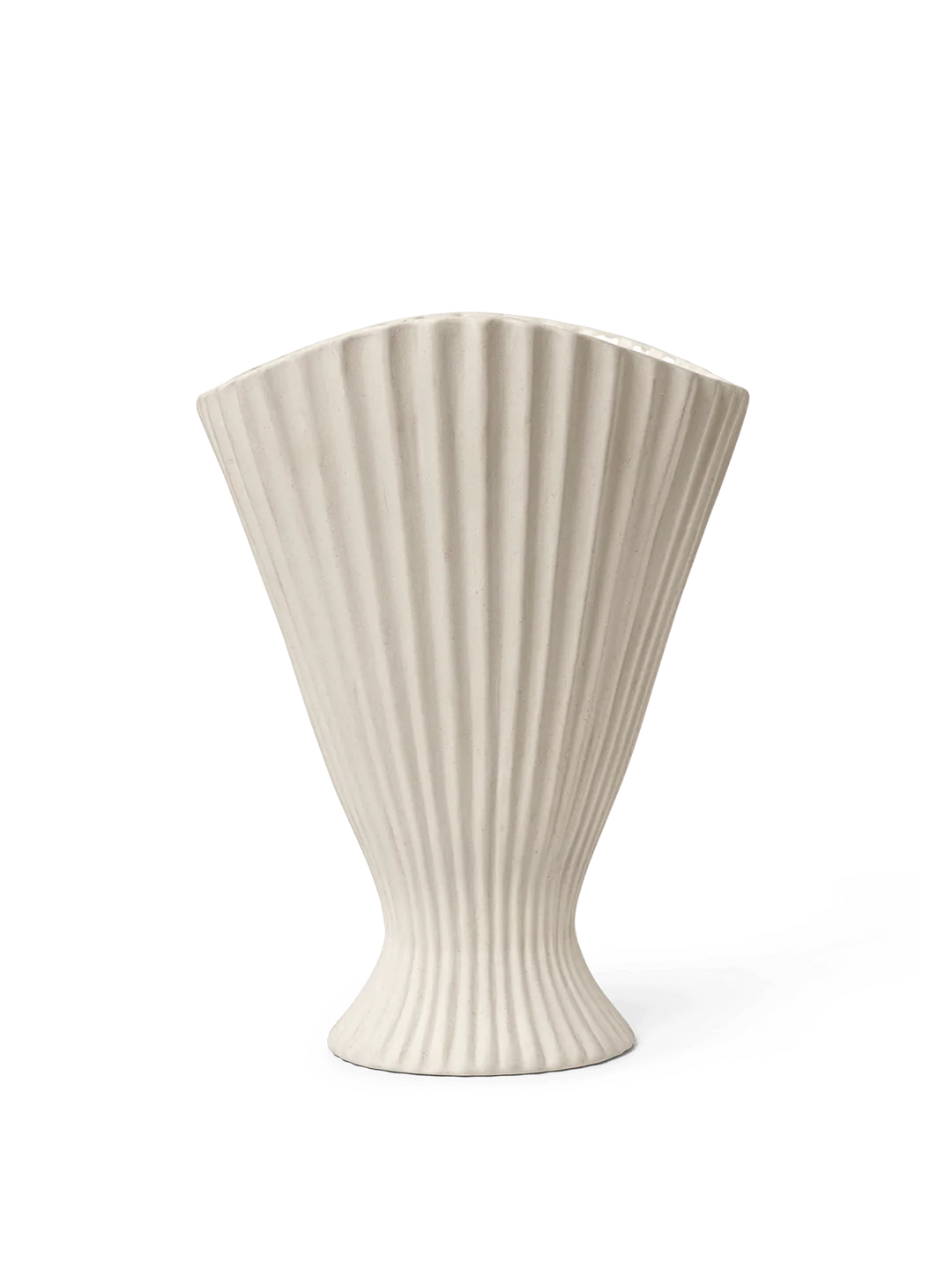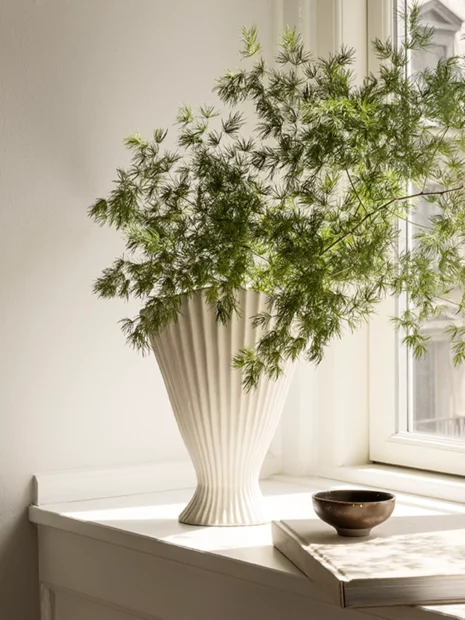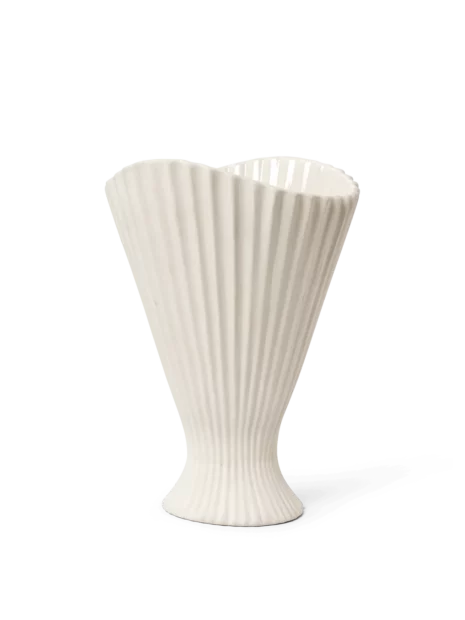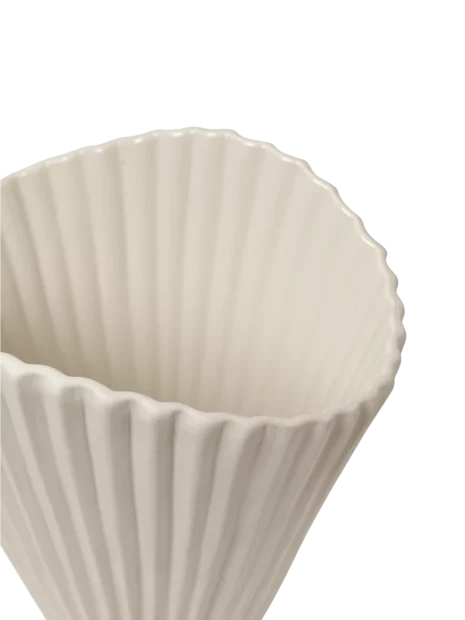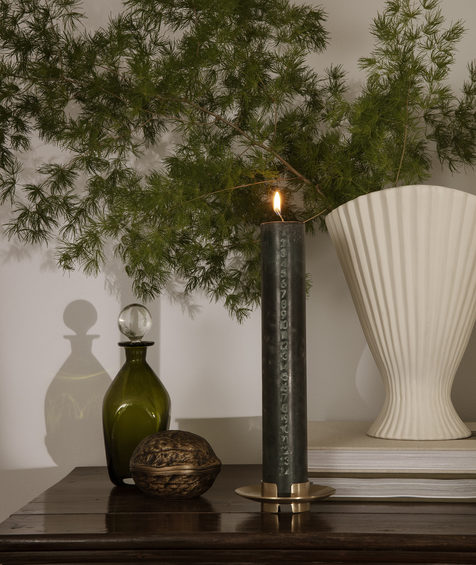 Previous slide of slider
Next slide of slider
Fountain Vase
Fountain vase er skulpturell, slank og med et mykt, plissert uttrykk. Inspirert av formen til klassiske fontener, og laget i holdbart steintøy med et matt ytre og glasert innside. La den skinne som den er, eller bruk den til en vakker blomsteroppsats, strå eller kvister – alt etter sesong og humør.
Fountain Vase vil uansett være et naturlig blikkfang på ethvert bord.
Instantly drawing your attention, the sculptural, ceramic Fountain Vase is an elegant piece with a soft, pleated expression. Inspired by the shape of classic fountains, it can be filled with flowers and branches or stand on its own as a decorative and delicate addition to your table setting. The Fountain Vase has a matte exterior while the inside is finished with a clear glaze.