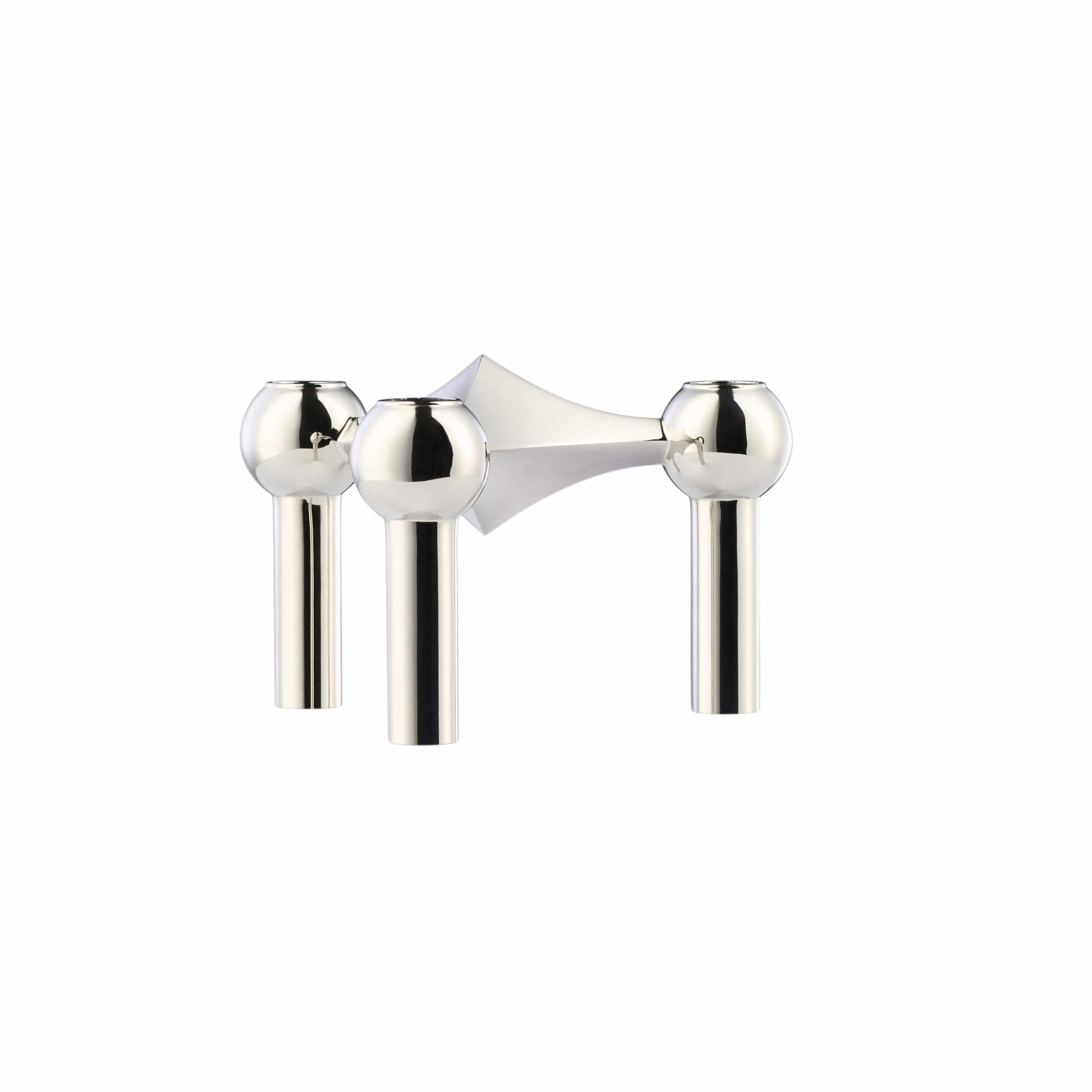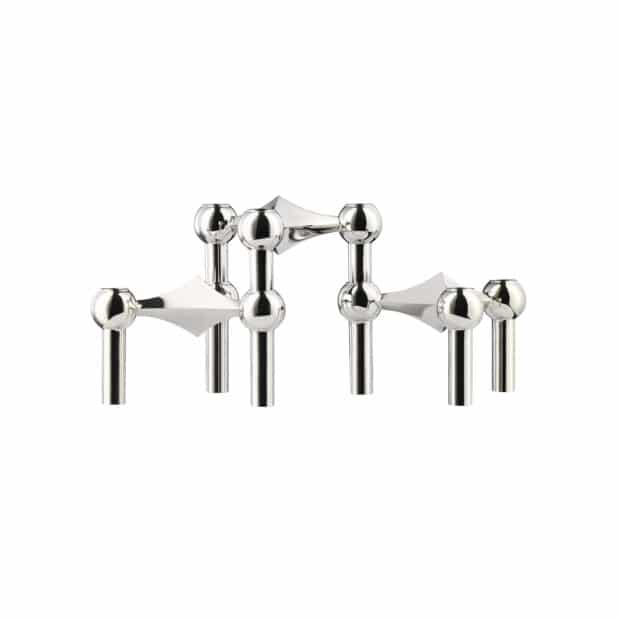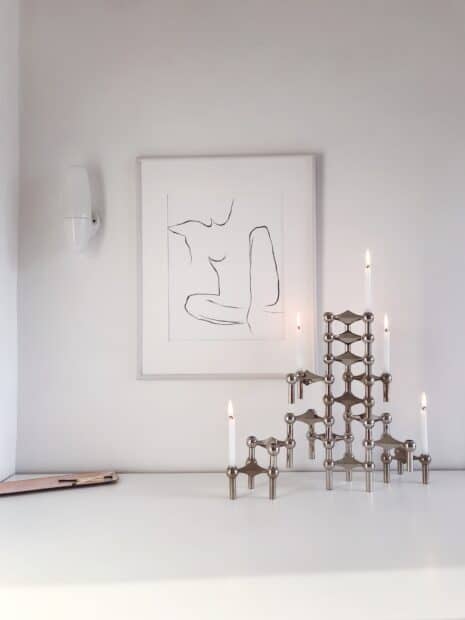 Previous slide of slider
Next slide of slider
CANDLE HOLDER | CHROME
Nagel lysestake fra Stoff er en reproduksjon av Hans Nagels klassiske lysestake fra 1965, designet av Werner Stoff.  Hver lysestake er en byggbar modul og kan bygges sammen i ulike former og høyder etter smak og behag. Kjøp flere lysestaker og sett sammen til din egen unike Stoff lysestake.
Originalen ble skapt av tyske BMF (Bayerische Metallen Fabrik) på 60- og 70-tallet, og er i dag et populært samlerobjekt over hele verden. Nyproduksjonen av Nagel lysestakene skapes under lisens med Nagel Gmbh. Lysestaken er tilpasset mindre stearinlys, 13 mm i diameter, men er også vakker som en skulptur uten lys.
The chrome candle holder is the very first and original colour of the STOFF Nagel design. Today it is still considered a collectors item in homes around the world – a personal statement and a malleable sculpture ready to assume the shape of its owner's unique creativity. Create and combine it with other Stoff Nagel designs and use it with taper candles, or leave it merely as a decorative sculpture.
Details
CLEANING & MAINTENANCE