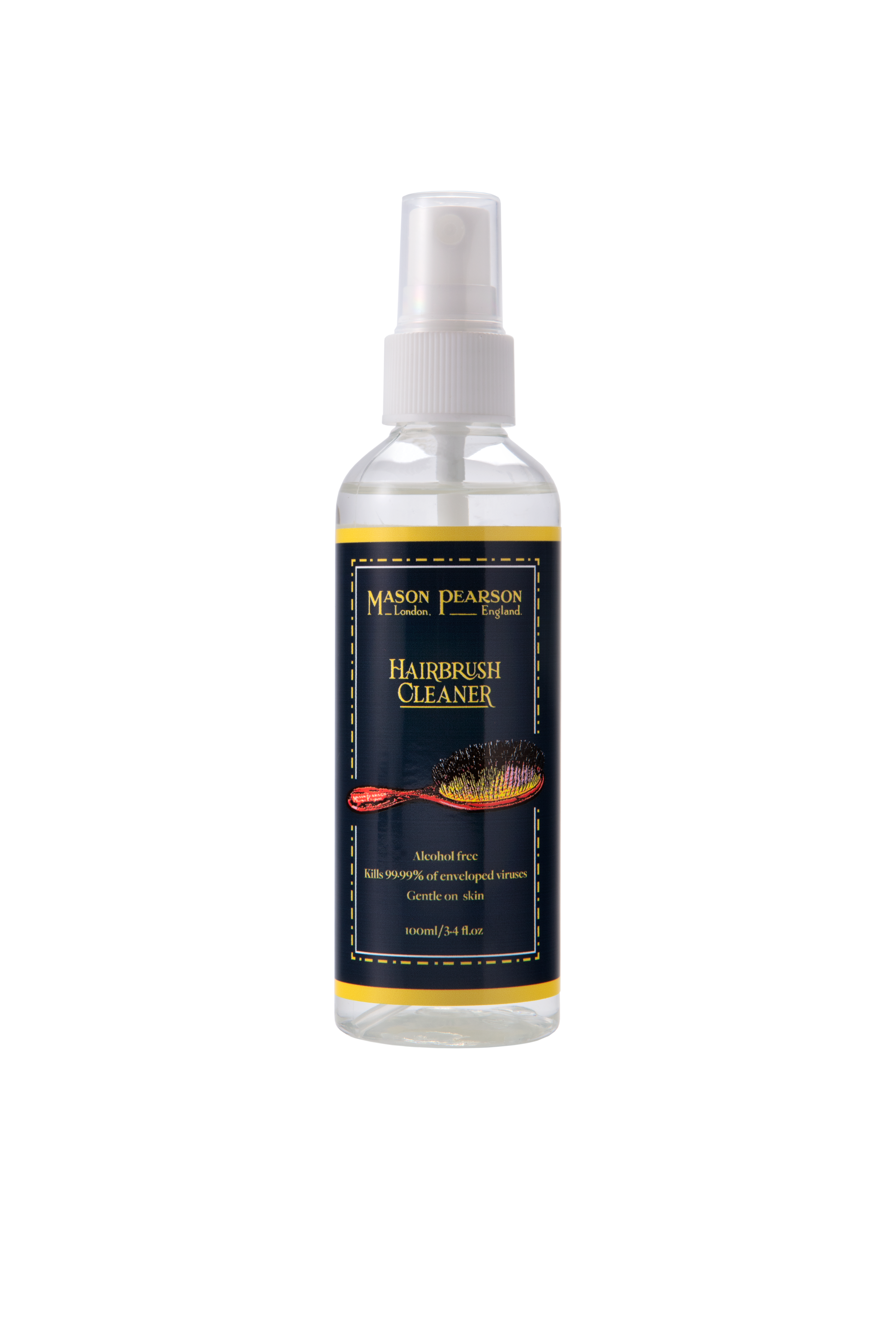 Hairbrush Cleaner Spray
Vedlikehold og forleng levetiden til din Mason Pearson hårbørste med denne praktiske rensesprayen som renser og desinfiserer børsten.
BENEFITS + HOW TO USE
Over time, dust and grime builds up on your hairbrush, which can leave hair dull and weighed down. Now, Mason Pearson has created an innovative new Hairbrush Cleaner that kills 99.9% of germs and bacteria for cleaner, healthier brushes and hair. Hairbrushes should be dry cleaned every one to two weeks and thoroughly cleaned monthly, but until now there were limited options to thoroughly sanitise a hairbrush without the risk of damage to the renowned orange pad. The Mason Pearson Hairbrush Cleaner can be used on any make or model of hairbrush and on combs. To thoroughly cleanse your hairbrush, remove loose hairs with a comb, before spraying with the Cleaner, then scrub using a Mason Pearson Cleaning Brush or good quality toothbrush and leave to dry.
For Your Consideration
Previous slide of related products slider
Next slide of related products slider