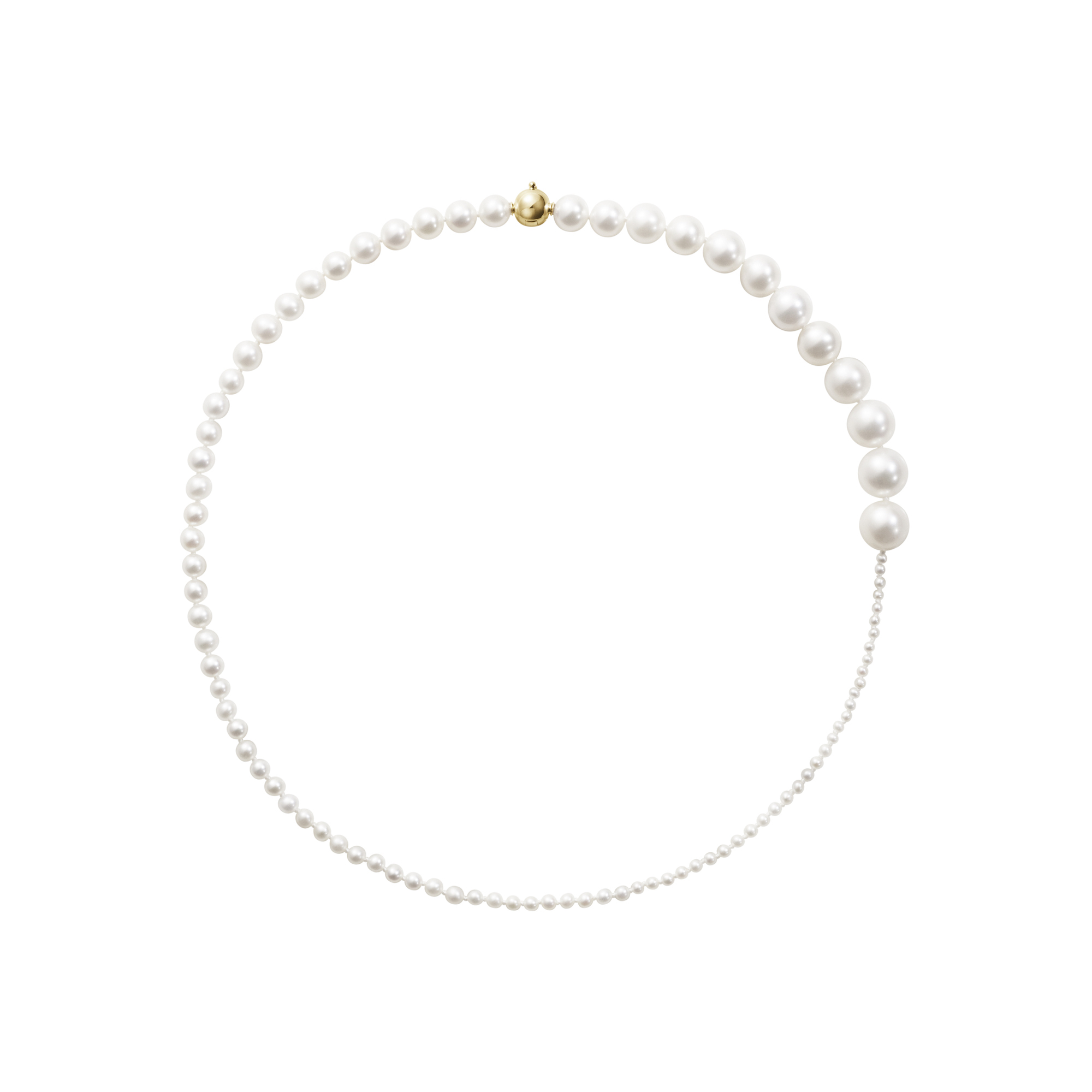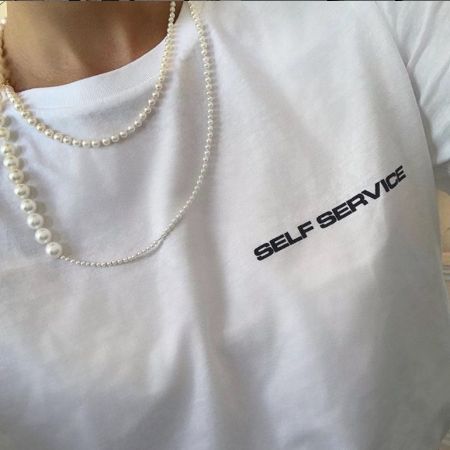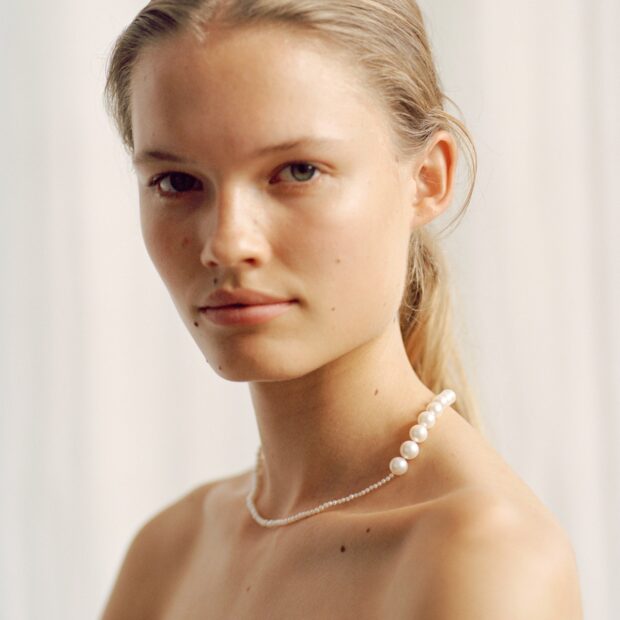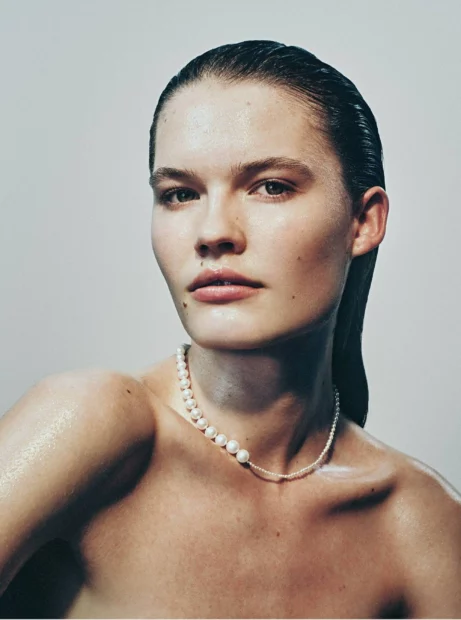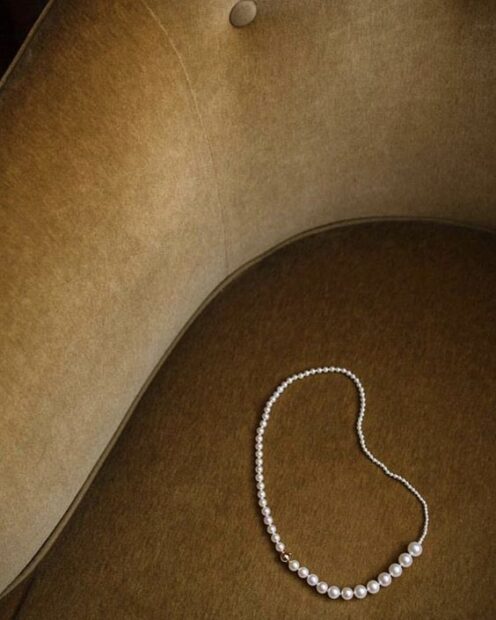 Previous slide of slider
Next slide of slider
Peggy Necklace
Sophie Bille Brahe's 'Peggy' necklace takes a modern interpretation of a classic pearl necklace with graduating pearls that pair perfect alone or layered.
A signature in the collection, the Peggy necklace is strung with freshwater pearls each one slightly smaller than the other to create a graduated effect.
It's a piece that Sophie wears everyday. "I made it when I gave birth to my son eight years ago. It always reminds me of that moment. Working with pearls felt like the most beautiful thing at the time. There were so many parallels with having a baby. You start with just a tiny little seed, and it's grown inside a body for a long time until it becomes something really precious."
Peggy is made from 14K yellow gold and freshwater pearls.
Final Sale – Item is not returnable.
PRODUCT DETAILS
CARE INSTRUCTIONS