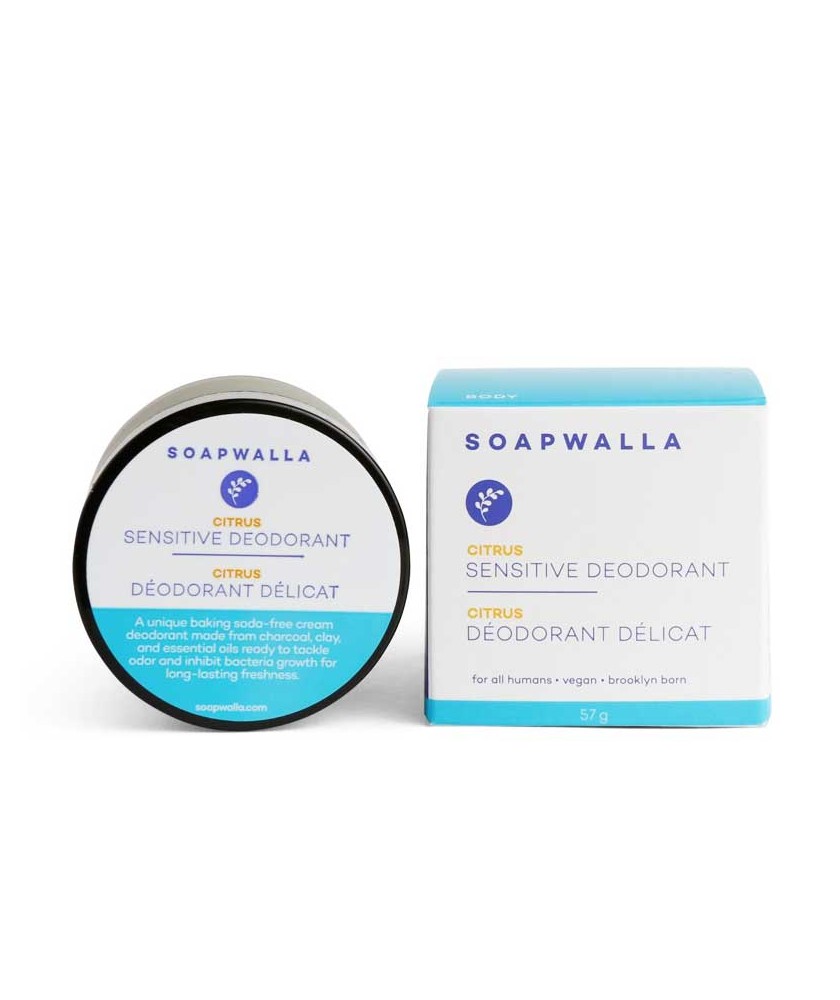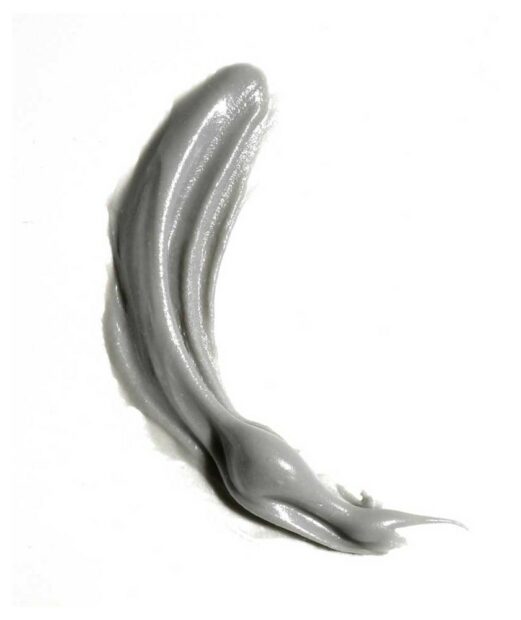 Previous slide of slider
Next slide of slider
SENSITIVE DEODORANT CREAM, CITRUS
Naturlig deodorant som er ekstra godt egnet for sensitiv hud. Deodoranten er like effektiv og like god, bare uten natron. Her er aktiv ingrediens magnesiumhydroksid.
Denne dufter deilig av sitrus, may chang og bergamott.
Deodoranten består kun av flotte, naturlige og virkningsfulle ingredienser som solsikke, sheasmør, may chang, søtappelsin, sitrongress, kråkefot og kull m.m. Disse ingrediensene er valgt fordi de kan absorbere fuktighet, hemme bakterier, gi en langvarig virkning og en effektiv opplevelse.
Denne deodoranten kommer i kremform i en krukke og smøres på rene armhuler. Uten aluminiumssalter og alkohol. Godt egnet for alle hudtyper.
Anbefalt bruk:
Sørg for at armhulene er rene før påføring.
Ta litt av kremen mellom fingrene (obs, sjekk at produktet er skikkelig blandet, de naturlige ingrediensene kan dele seg opp ved for eksempel høye temperaturer).
Smør forsiktig inn krem under hele armhulen og la det trekke inn før du kler på deg.
Unngå å påføre deodorant like etter barbering/voksing eller på skadet hud.
Sensitive skin is the pits, so we made this just for you!
A unique baking soda-free cream deodorant made from charcoal, clay, and essential oils ready to tackle odor and inhibit bacteria growth for long-lasting freshness.
Club moss and Charcoal absorb excess moisture and naturally deodorize.
Shea butter and Jojoba soothe and soften delicate skin.
Cajeput and Palmarosa essential oils discourage bacteria, fungus and microbes.
Litsea cubeba, bergaptene-free bergamot(non-photosensitizing), and citrus essential oils round out the scent and create a stimulating fragrance that effectively and reliably deodorizes.
Beautifully grey-colored.
Safe for use on feet, torso, and other areas that need protection. Ideal for all skin types. Unisex.