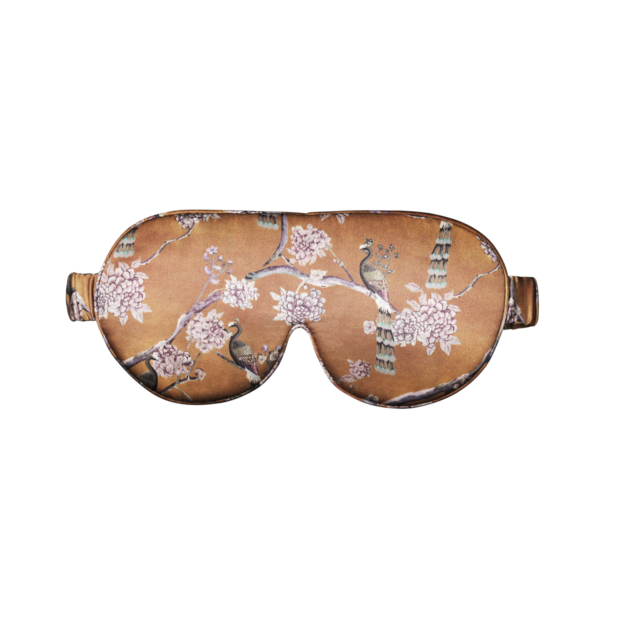 SILK SLEEP MASK | APUS GOLD
Out of stock
The Beauty Sleeper silk sleep mask is made of 100 % pure silk and is a luxurious and delicate beauty tool that will help you fall asleep faster and stay asleep during the night by securing total darkness.
Every print is designed exclusively for The Beauty Sleeper.
The soft silk sleep mask is gentle to the delicate skin around your eye area and the smooth fibres of silk will keep your skin moisturized and hydrated during the night.
The comfortable strap is covered with/in silk to protect your hair against breakage and will make sure your silk sleep mask stays in place throughout the night.
Every silk sleep mask is handmade and comes in a beautiful drawer box made of environmentally friendly FSC paper that is perfect to store your silk sleep mask in when not in use. The drawer box can be kept on your bedside table and you can fit in your favorite lip balm and perhaps even a set of ear plugs – so all the little helpers you need for a good night's sleep are in one place.