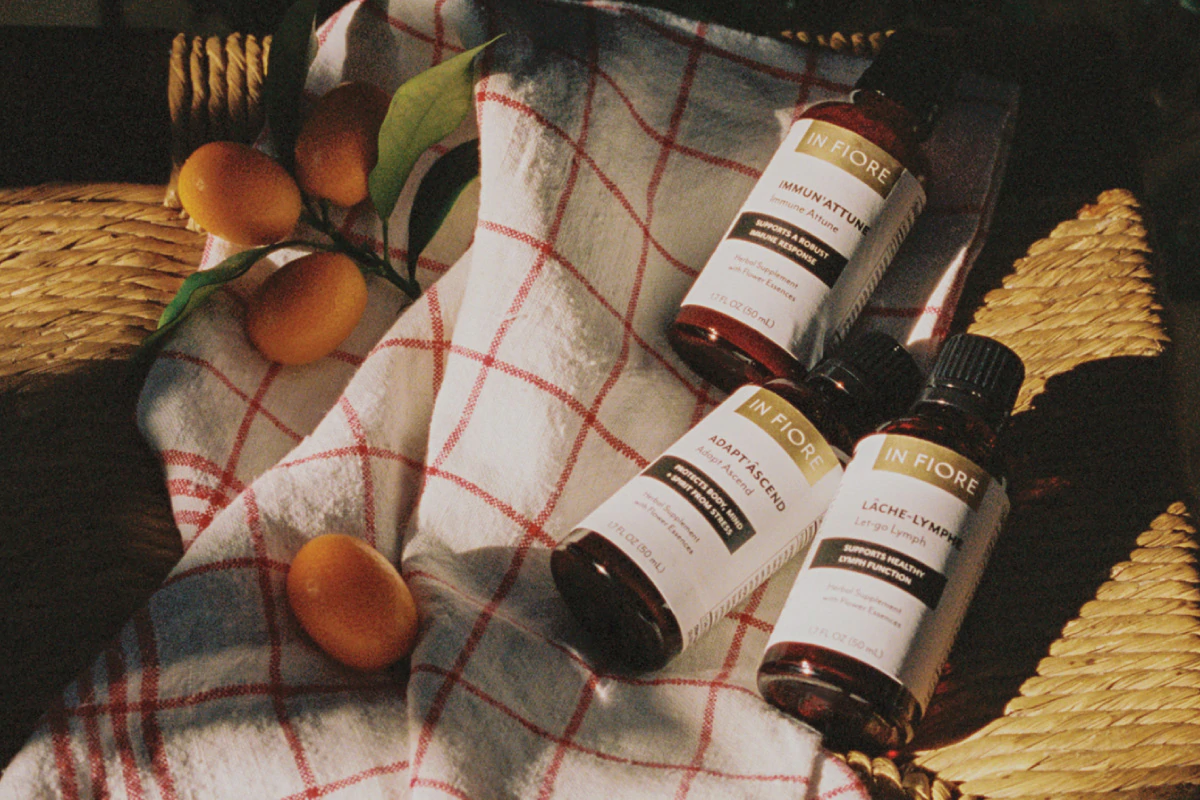 WELLBEING
VITALITY MEETS VIBE
We've always believed that beauty begins within. Today, we're thrilled to launch the latest category in our ever-evolving exploration of plant potential: ingestible tinctures. Expertly formulated, ultra-concentrated and infused with flower essences, these health-boosting blends, a collaboration between Julie Elliott and Dr. Kevin Spelman, Ph.D., RH (AHG), MCPP, CNS, are designed to support optimal health and promote body, mind and spirit integration.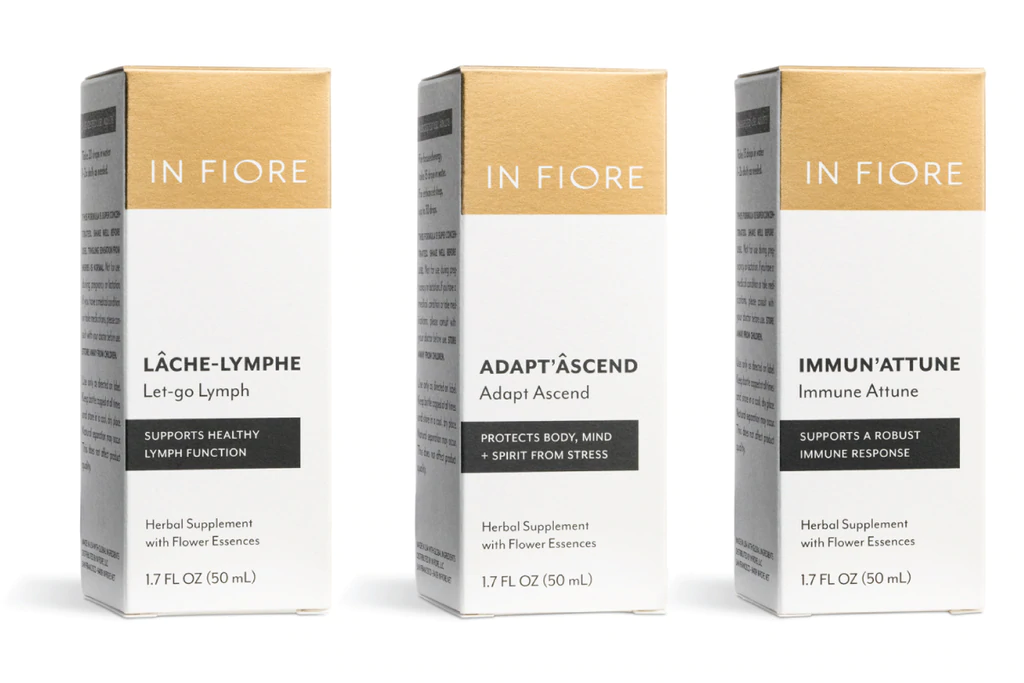 THREE ESSENTIAL TINCTURES
Think of these tinctures as the foundation of your wellness routine. They fit seamlessly into any supplement regimen and combat the effects of physical, mental and emotional stress (thanks, Modern World). What sets them apart? The addition of essential oils and flower essences, which add the energetic, esoteric element for which In Fiore is known.
BOTANICAL SYNERGY
In order to approach this new category with full integrity, Julie tapped Dr. Kevin Spelman, molecular biologist, phytochemist, and clinician with thirty years of experience in medicinal plants, to formulate. Trained in the world's great traditional medicine systems, including Traditional Chinese Medicine and Ayurveda, Kevin's formulation method harnesses the power of botanical synergy, and utilizes well-studied ingredients for powerful—yet safe—results. Each blend is built around a central ingredient, aptly named the monarch, supported by ministries, which are ingredients chosen for their ability to increase the monarch's bioavailability.
HEALING BEGINS IN THE MIND
Like everything In Fiore, these tinctures are meant to be used with intention. To that end, each blend features flower essences, which add an energetic, harmonizing component. These flower essences, selected for their effects on specific mental and physical symptoms, attune to the botanical properties of a blend to help focus and concentrate its energy. When a flower essence is ingested, it follows a path through the physical and subtle bodies and helps integrate the formula's intended pattern.
PERFUMERY AS MEDICINE
Each blend is imbued with a citrus essential oil, which serves a dual purpose. These signature EOs have a positive effect on the nervous system and act as a de-stressor and vibe lifter (who isn't happy when they smell bergamot?). But they also help to improve the absorption of the other constituents in the formula.
DISCOVER AND USE WITH INTENT