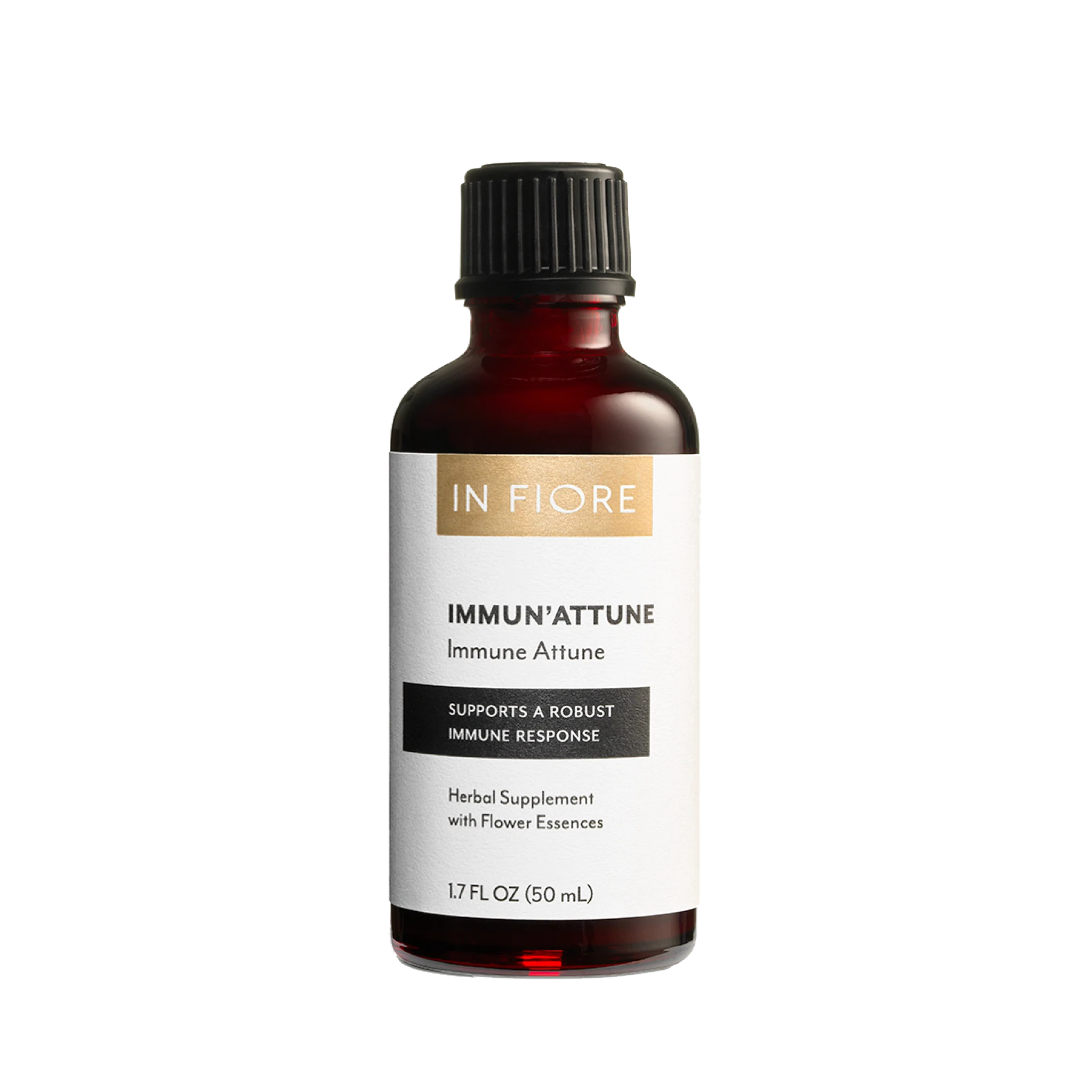 Previous slide of slider
Next slide of slider
IMMUN'ATTUNE
Tincture to ingest made from plant extracts and flower essences, promotes vitality and the immune system, protects against fatigue.
Immun'Attune is a concentrated fluid extract blend harmonized with the energetic effects of flower essences for body, mind, and spirit integration.
The formula comprises herbs of high nutritional content traditionally known for their tonifying capacities to replenish vital life force, fortify qi, reduce fatigue, and vitalize immune function.
Immun'Attune influences stress-related, psychological imbalances by integrating the chakras, nadis, meridians, and regulates flow to balance the emotional body.
Doctor formulated with vegan, non-GMO, and ethically sourced botanicals.
BENEFITS
HOW TO USE
INGREDIENTS