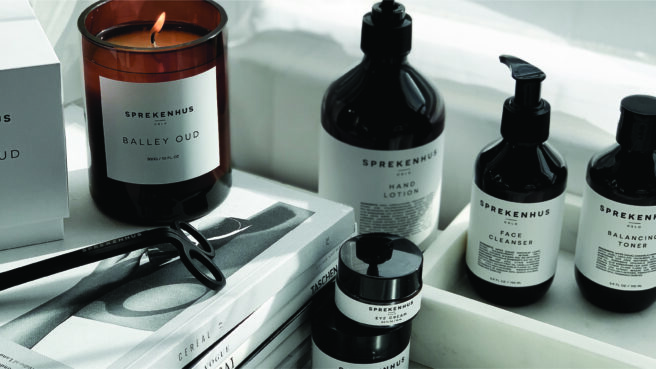 SPREKENHUS
Sprekenhus was founded in 2010 in Oslo by Alexander Sprekenhus.
Inspired by translating ideas and emotion into reality, he registered the company using his family name at age 20.

Sprekenhus is a journey of creativity and experience creating a brand universe of time honoured skin care and design.
The ideas are brought to life collaborating with countless technicians and craftspeople, each one important to the final result.
Sprekenhus combines high quality ingredients and materials and focus on creations that contribute to their surroundings, including a selection of skin care, fragrances and accessories.
Sprekenhus is available exclusively in selected high-end stores and hotels around the world.