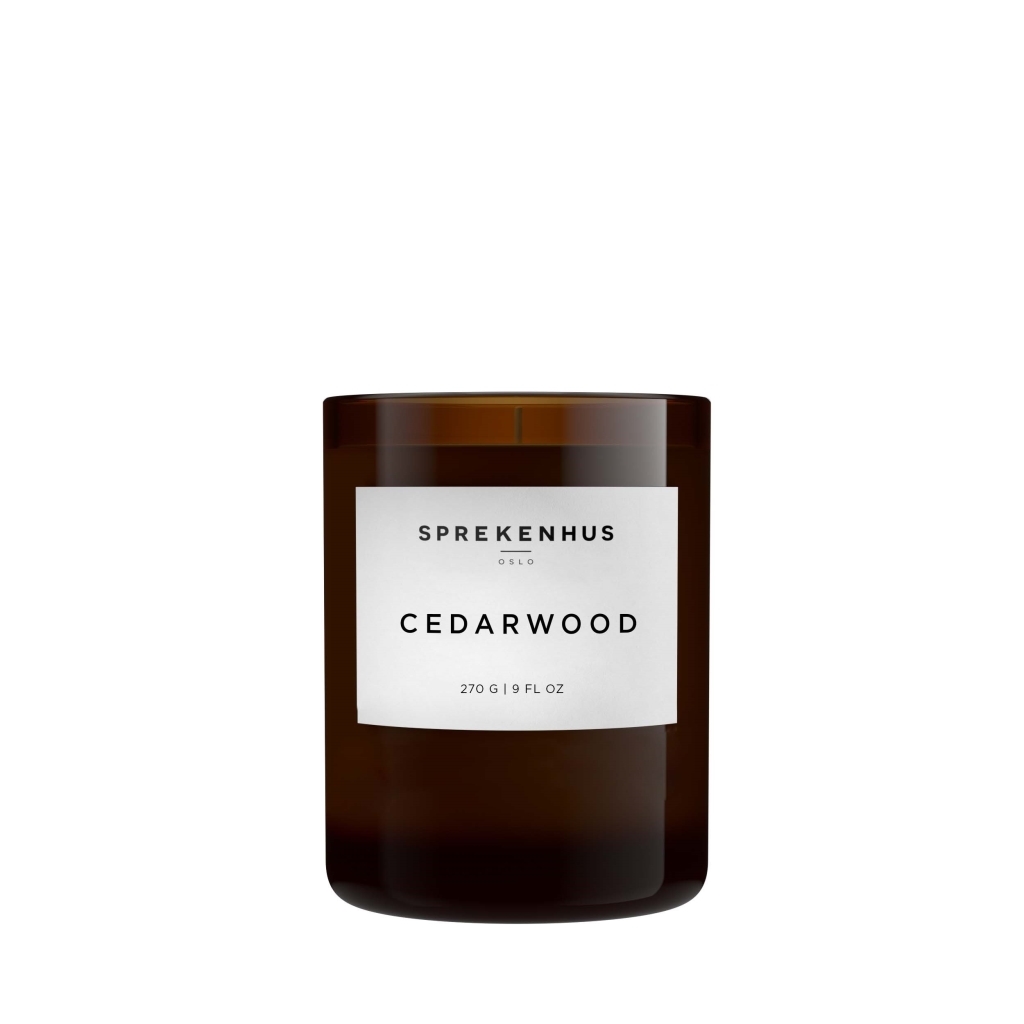 Cedarwood Candle
Crafted from natural wax and housed in a handmade glass vessel, the Cedarwood candle's design and rich scent fills any room with a wonderful fragrance.
Brings a citrusy scent to fill your room with a soothing and relaxing fragrance, shaped with an aroma that is creamy, sweet with the intensity of cedar, and the depth of musk.
DETAILS
FRAGRANCE
TOP: ORANGE, LEMON, GREEN
MID: ROSE, ALMOND, PEACH, VIOLET
BOTTOM: VETYVER, COUMARIN, CEDARWOOD, MUSK
- Comes in a white presentation box
- Burn time: approximately 40 hours
- Handmade glass
- Mouth-blown glass
- Cold cut glass
HOW TO USE
• The first time you light a scented candle let it burn for 2-3 hours so the surface becomes liquid. this will prevent an uneven surface. • Trim the wick regularly with the special wick trimmer to avoid it smoking or overheating. • Before extinguishing make sure wick is upright • Do not relight candle when there is less than 5mm of wax remains or metal wick base is visible.
• Do not move a burning candle. • Do not leave unattended. • Keep out of reach of children.
For Your Consideration
Previous slide of related products slider
Next slide of related products slider