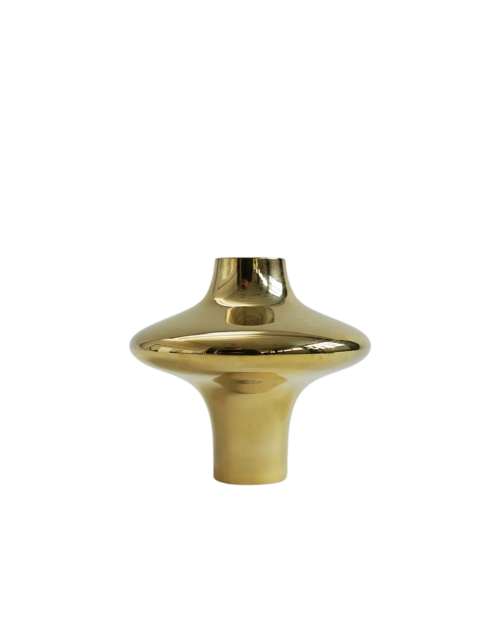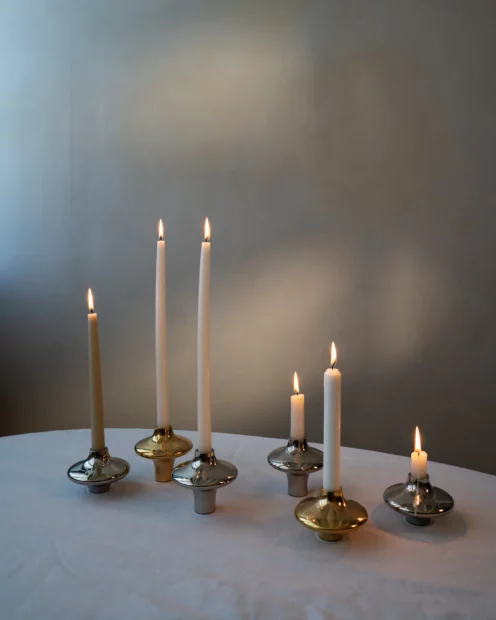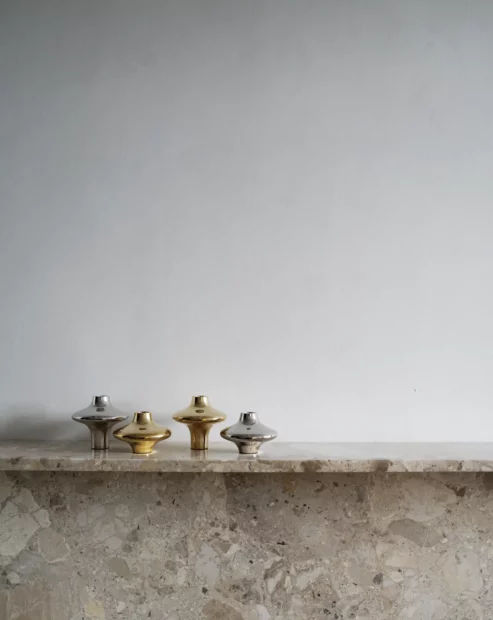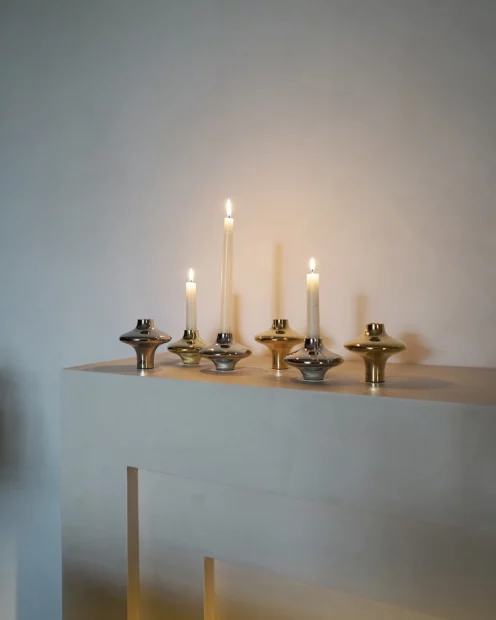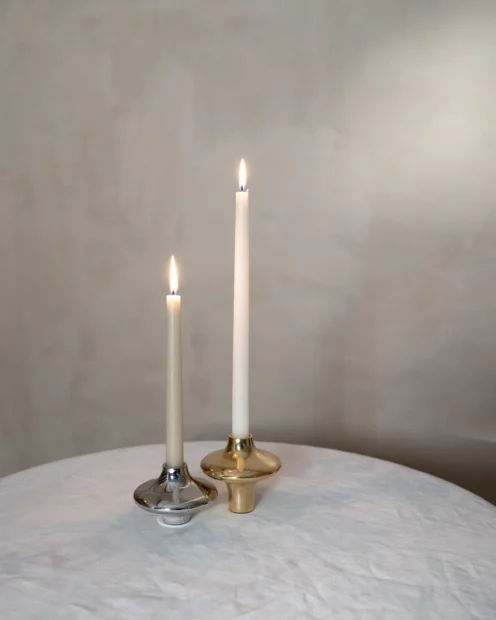 Previous slide of slider
Next slide of slider
Doublet Candle Holder | Large | Brass
A timeless shape – inspired by two silhouettes staged together, silver and gold, large and small – Creating a calm and warm aesthetic – Use it with candles or without – Sold individually.
Each piece is made by hand in solid brass using a technique called sandcasting. Small black spots and grain may occur due to the casting process, making each piece unique and should not be mistaken for flaws. After casting each piece it is polished by hand.
Brass is a living material and will naturally develop a darker color due to oxidation over time and create a beautiful patina.
PRODUCT DETAILS
MATERIAL + CARE