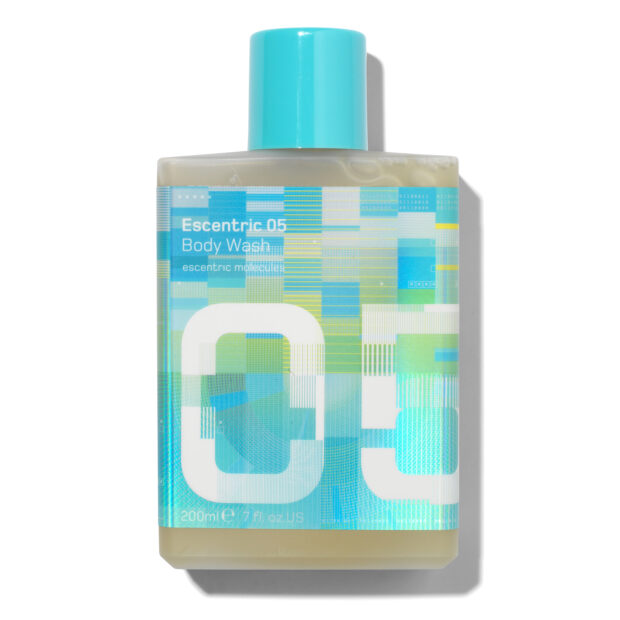 Escentric 05 Body Wash
Escentric Molecules Body Wash creates a super-luxurious showering experience thanks to an unusually high percentage of fragrance. While the fragrance-rich foam revitalises the mind, gentle cleansers leave the body vibrant and fresh, and plant-based moisturisers condition and hydrate skin and hair.
The fragrance of Escentric 05 Body Wash centres on Cashmeran, a dry, radiant, warm and woody molecule with an unexpected touch of pine resin, together with bergamot, orange, rosemary and subtle fig.
The happiness of summer by the sea perfectly captures the essence of the 05 Body wash. Fresh, clean, vibrant, plus a dash of fig fruitiness – makes this feel authentic to the Mediterranean coast.