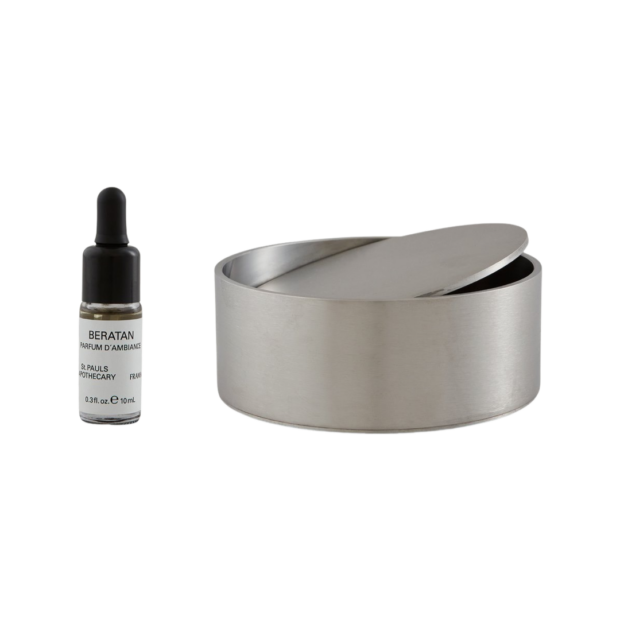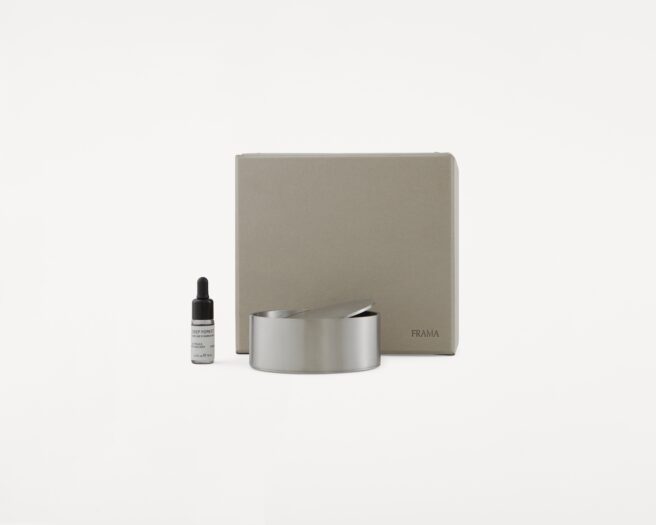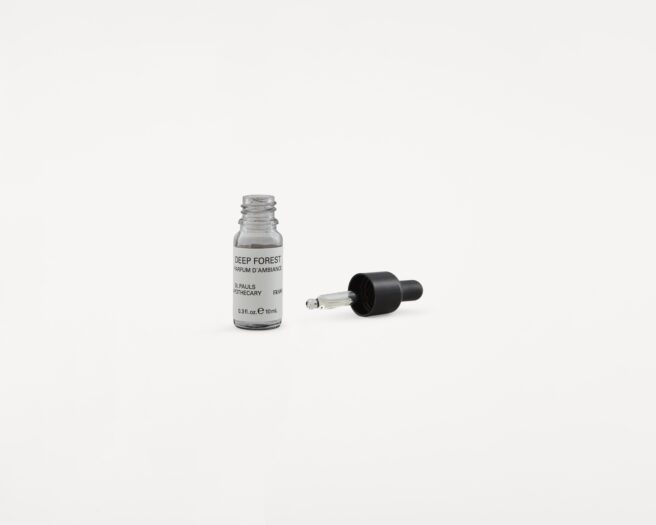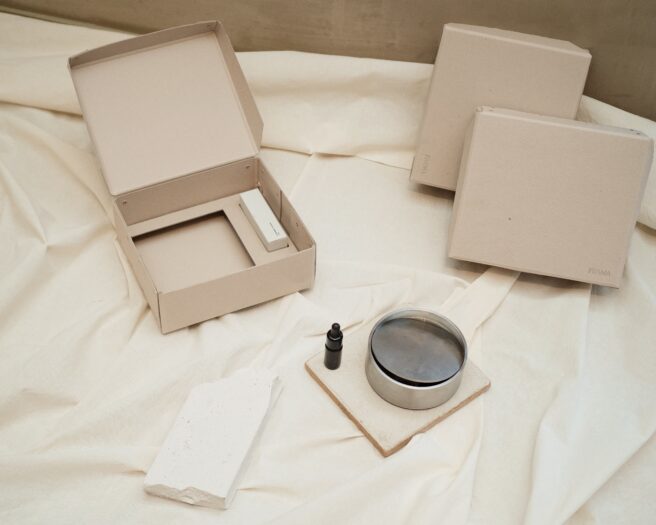 Previous slide of slider
Next slide of slider
Sphere Oil Diffuser | Beratan
Inspired by artist Marcel Duchamp's 'Rotoreliefs' created between 1924 and 1936, the Sphere is a geometric steel sculpture that functions as an elegant oil diffuser. When combined with the heat of a tealight, the sphere's steel volume gently diffuses the essential oils contained within, enhancing the aromatic experience of any room. An ornamental yet straightforward diffuser that scents while creating a warm and inviting atmosphere.
Sphere Oil Diffuser comes with a Beratan Essential Oil Dropper 10ml available as a home fragrance.
Beratan is a warm scent inspired by the lush, volcanic landscape of Bali, Indonesia. A spiritual and inviting fragrance with a botanical bouquet that transports the wearer and those around them. Alluring to the senses, Beratan evokes the enchanting atmosphere of the tropics. Water lilies and incense. A visit to the temple after rain.