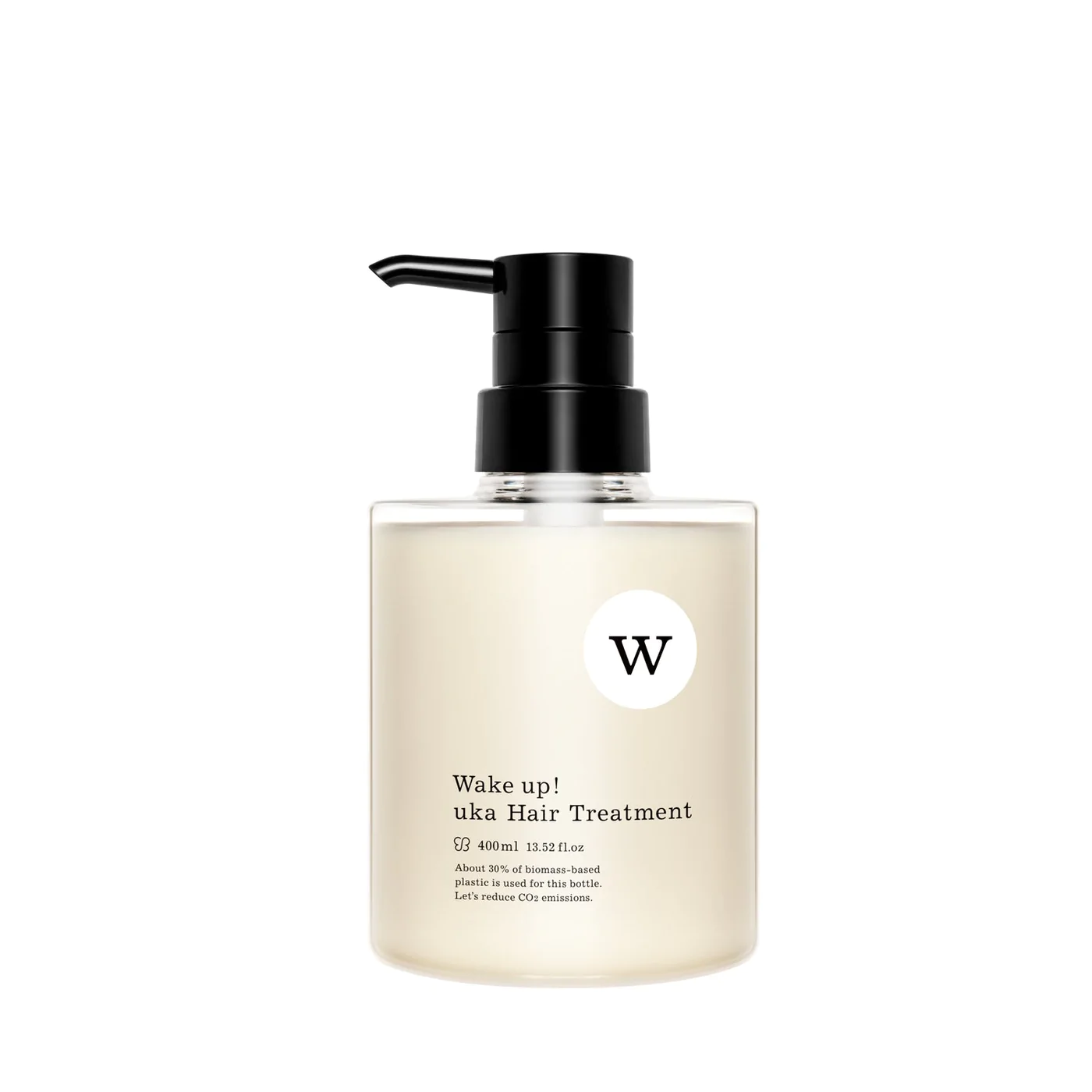 HAIR TREATMENT WAKE UP!
Nourish your hair with a natural treatment
Wake up treatment nourishes and strengthens the lengths to give them flexibility.
This hair treatment helps repair and restore limp, dull hair for extreme shine and volume with a light finish (no heaviness!). Natural plant-derived ingredients such as hydrogenated grapeseed, argan oil, squalane, and macadamia nut oil give outstanding luster and moisture retention to the hair. This treatment also contains a special ingredient (y-docosalactone) that encourages hair strands to reinforce and strengthen with heat application (i.e. blow drying). Can also be used as a leave-in treatment. This treatment is part of uka's 14-time award-winning hair care series. Consistent use can lead to results but results may vary. Approximately 97% derived from natural raw materials.
The repairing component y-docosalactone, combined with natural ingredients such as hydrogenated rapeseed, argan oil and macadamia nut oil, provides shine, tone and elasticity.
The natural blend of rosemary, lavender, italian lemon and valencia orange creates a subtle harmony for light, full-bodied hair.
Tip: combined with the heat of a hair dryer, the effects will be more lasting.
BENEFITS
HOW TO USE
INGREDIENTS