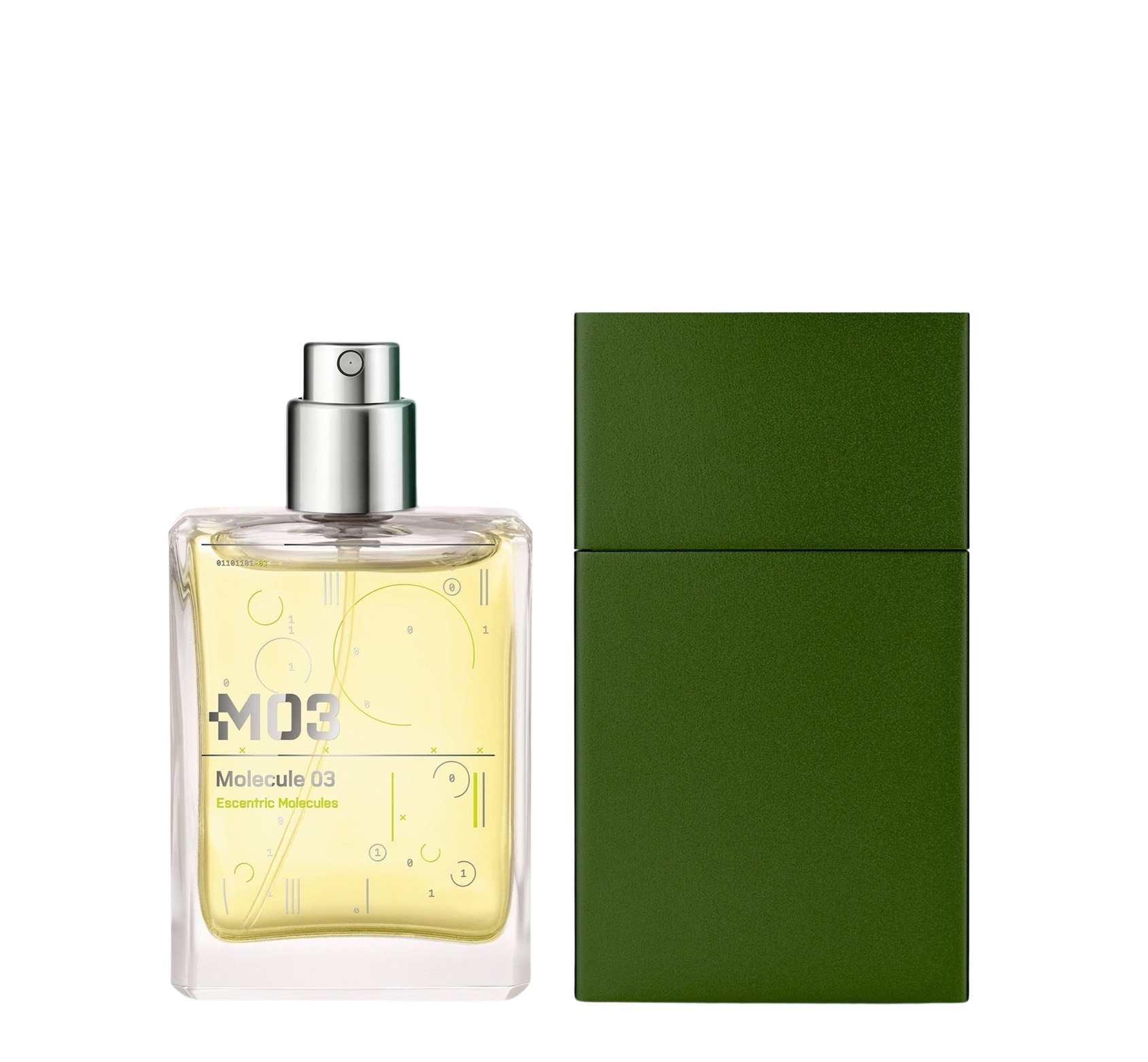 Molecule 03 | 30 ml
Molecule 03 consists of Vetiveryl Acetate, pure and singular.
Vetiveryl Acetate could be described as a hybrid molecule, half-natural, half-synthetic. It is a fraction of vetiver oil distilled from the roots of an Indian grass, which is then 'crossed' with acetic acid to remove the bitter and leathery aspects of the root.
The result is an elegant and refined molecule with the woody, slightly grassy character of vetiver, but far smoother and softer. "Acetylation also brings out the grapefruit touch in vetiver," says Geza Schoen, "giving a more pronounced bitter-fresh top note".
Molecule 03 opens with a heady, sparkling brightness that develops into a rooty earthiness. As it melts into your skin, it contrasts with the slightly sweet and very green heart that is a hallmark of this perennial grass native to India. It has that yin and yang of cold and hot; it's a skin scent with a sly sillage. Were it jewelry it would be a single, flawless emerald in a simple platinum setting, a thing of beauty and perhaps the most perfect vetiver you've ever experienced. Vetiver lovers: your ship has come in.