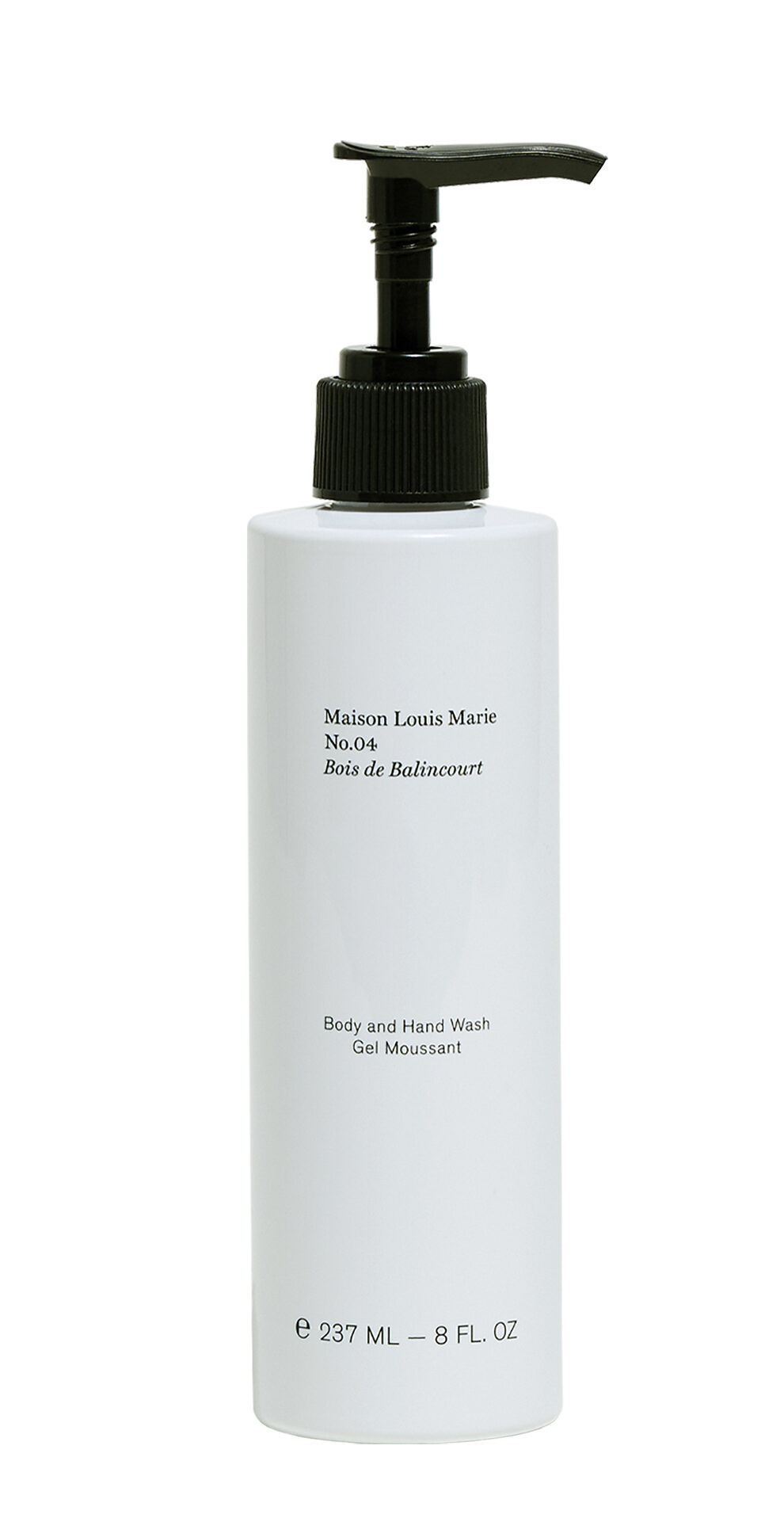 Body & Hand wash | No.04 Bois de Balincourt
Our clean washes are formulated using natural ingredients derived from plants that include a special blend of banana extract and coconut and sunflower oils that help moisturize and clean. The formulas are also supplemented Ginko Biloba, Aloe, Marigold flower and Oat extracts that aid to moisturize and repair your skin all while leaving you beautifully scented.
Surrounded by an ancient mysterious forest, Balincourt is the name of our family home where we took long walks on a magical trail called 'Lover's Lane'. This romantic scent is a Sandalwood fragrance with a dominant Cedarwood and Sandalwood accord that's supplemented by a spicy Cinnamon Nutmeg complex with an earthy Vetiver note.
Top note: Sandalwood, Cedarwood
Mid note: Vetiver, Nutmeg, Cinnamon
Base note: Amber Wood