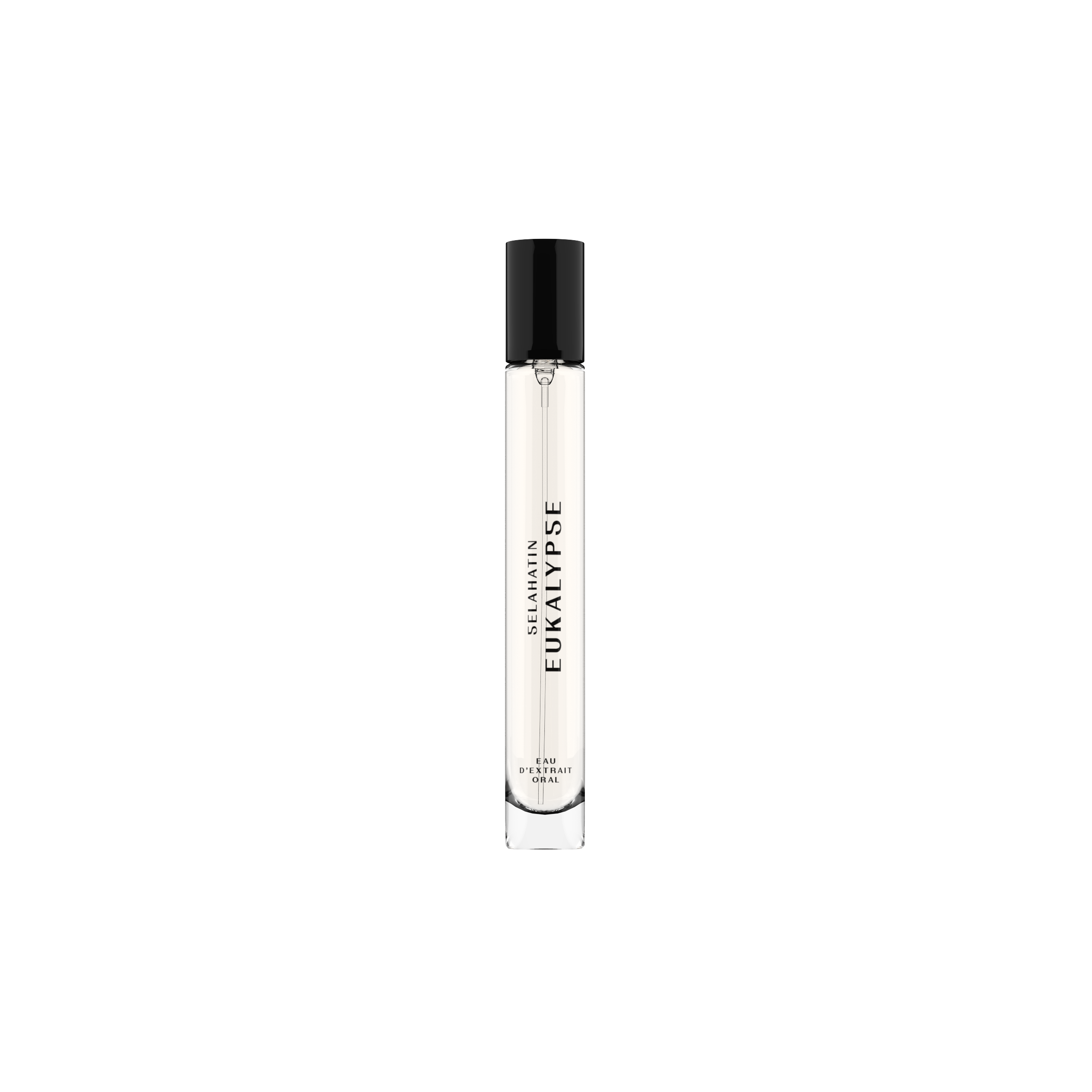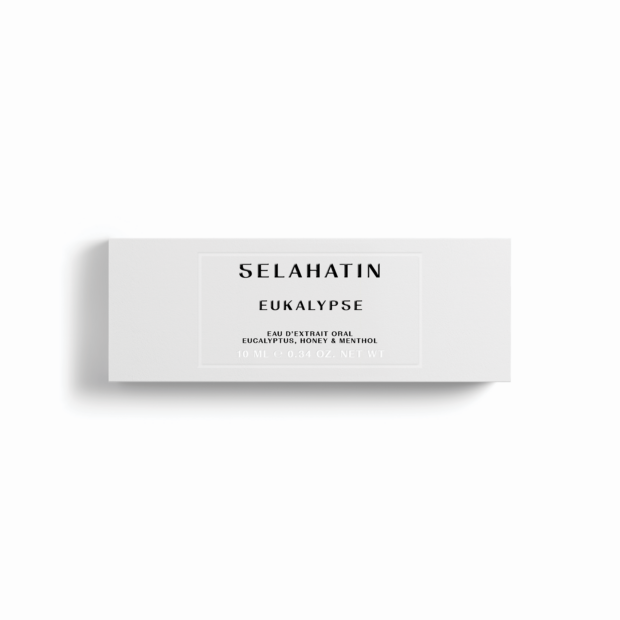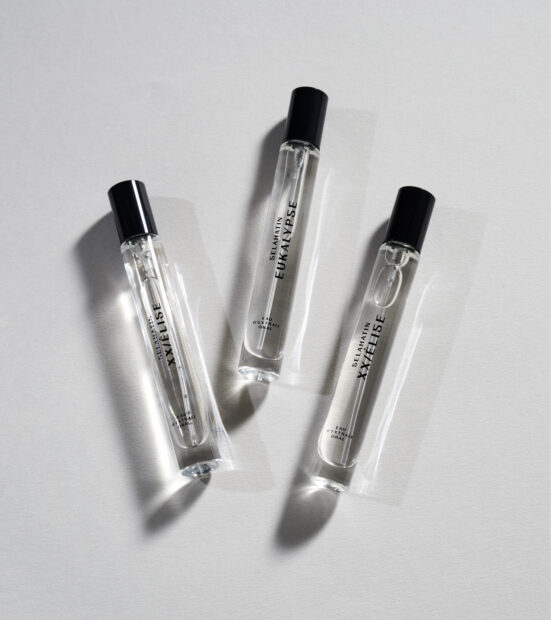 Previous slide of slider
Next slide of slider
Eukalypse Mouth Spray
Introducing Eau d'Extrait Oral, a series of oral sprays that reimagines a nomadic ritual.
Prevents bad breath

Provitamin B5

Vitamin E
Distilled into its absolute essence, the carefully chosen raw materials in Eau d'Extrait Oral provides an empowering and uplifting experience through a fine and silky mist.
Eukalypse is an homage to the eucalyptus trees, rooted in vast and exotic landscapes. The tree's leather-like leaves are known for their ability to turn their edges towards the sun, extracting and harnessing the prosperity of its immediate surroundings into a rich and spellbinding aromatic experience.