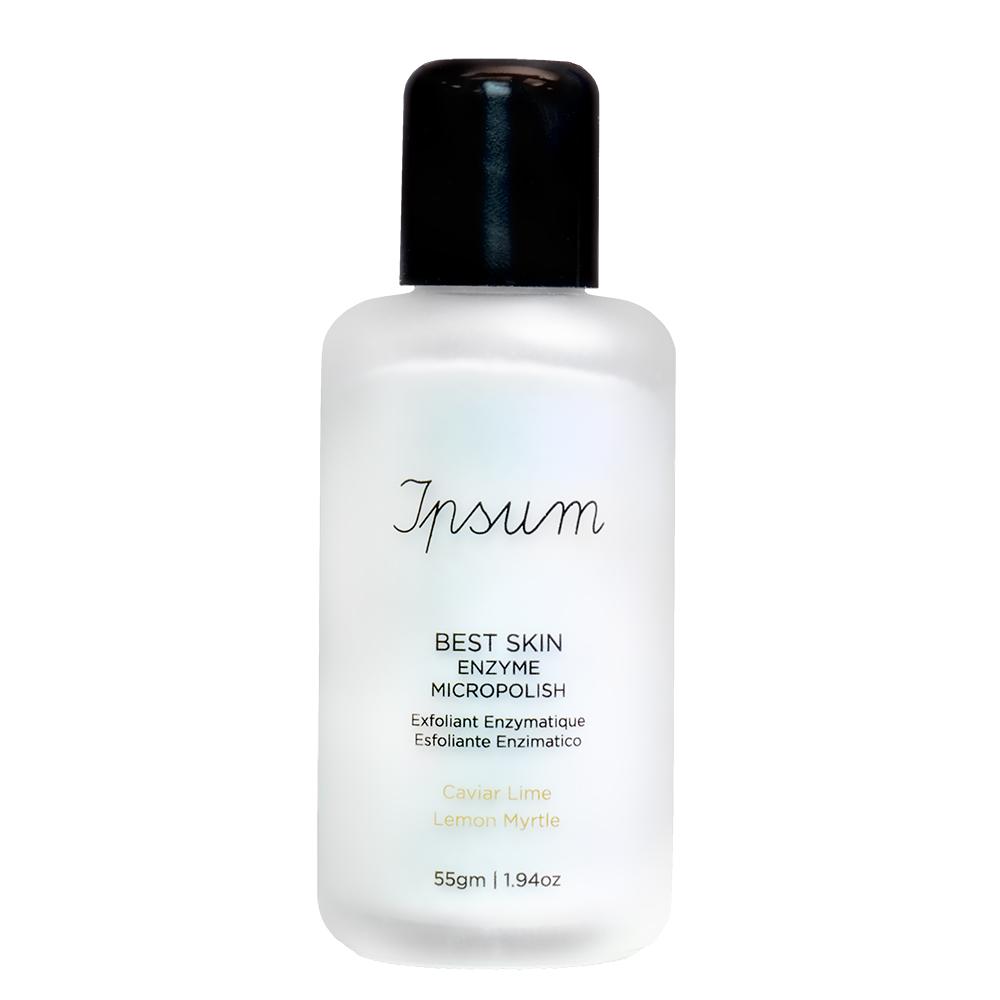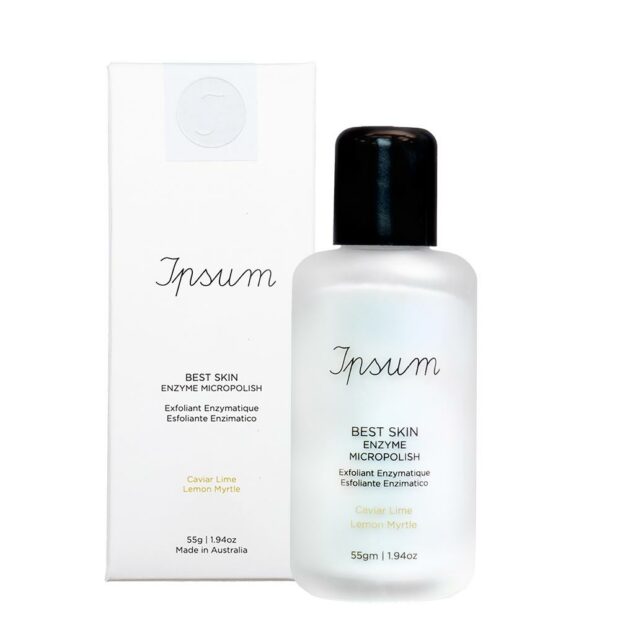 Previous slide of slider
Next slide of slider
Best Skin Enzyme MicroPolish
A gentle, dual-active, polishing formulation featuring 9 pure and organic botanical extracts, to clarify, smooth, brighten, hydrate and refine skin texture and skin tone.
The concentrated, vitamin and antioxidant-rich formulation is a soothing and smoothing blend of fine-milled rice powder and kaolin, with the gentle, natural AHA enzyme action of Caviar Lime and BHA deep-cleansing benefits of naturally-derived salicylic acid and astringent Lemon Myrtle.
Activated with water or mixed with Ipsum Best Skin Cleansing Oil Balm, the AHA and BHA enzymes work together to gently dissolve and exfoliate the build-up of dead skin cells and impurities on the skin surface that can inhibit healthy cell regeneration and leave skin looking dull and dehydrated.  This gentle exfoliation and deep pore-cleansing action encourages  cell renewal process, boosts skin's natural hydration level and promotes collagen production, while refining the skin surface for a more even skin texture and skin tone.  Skin is refreshed and rejuvenated and looks brighter and healthier.
The unique formulation includes Hibiscus Flower, Calendula and Chamomile to help heal and soothe even the most sensitive, reactive skin plus Australian grown and harvested ingredients including Caviar Lime – a rich source of potent phyto-compounds including skin-brightening and collagen-boosting vitamin C and antioxidant powerhouse ferulic acid ,  Lemon Myrtle – renowned for its astringent properties  and naturally antibacterial and anti-microbial  Sandalwood.
The light, refreshing fragrance from Caviar Lime and Lemon Myrtle is as uplifting for the senses as it is for the skin.
Benefits
HOW TO USE
INGREDIENTS